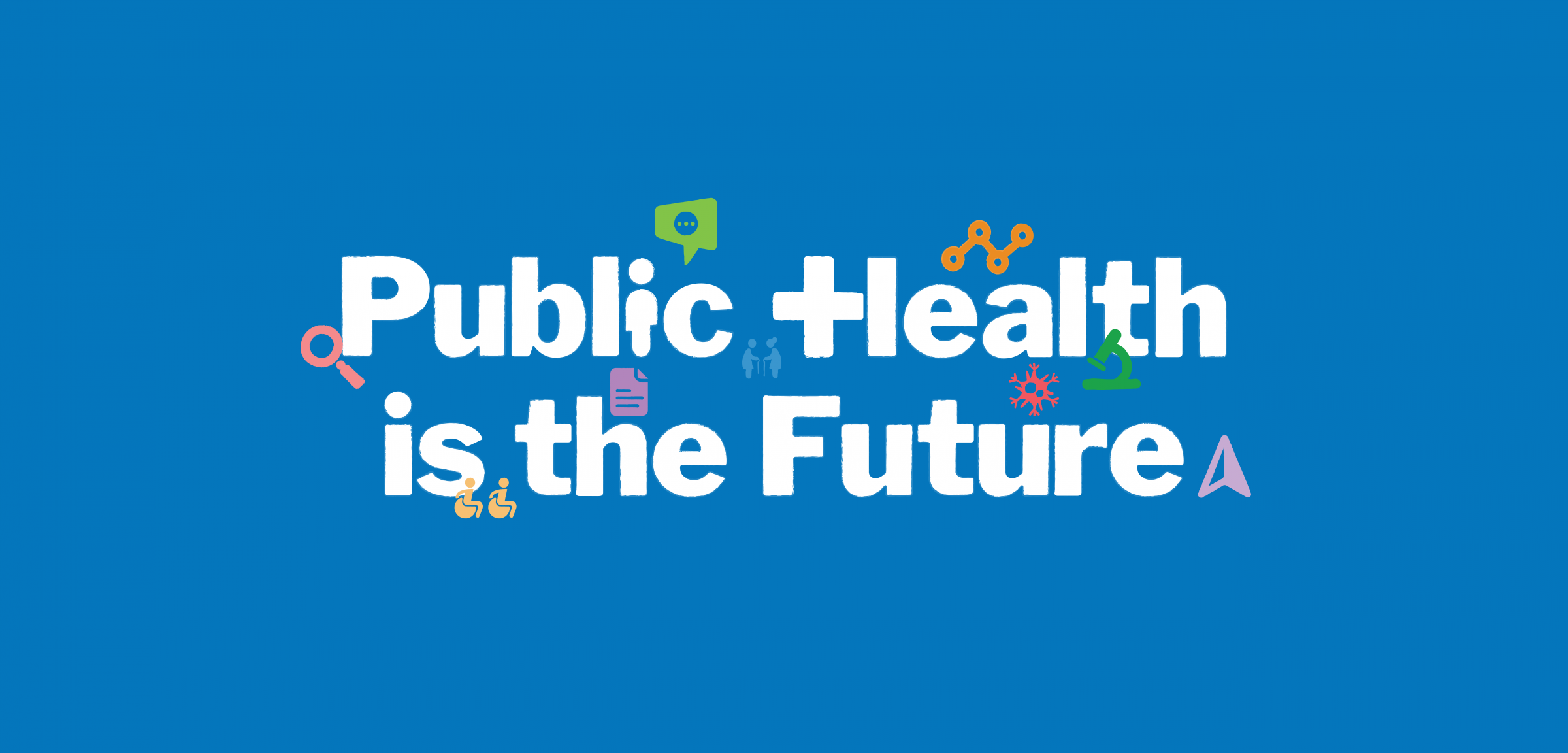 IPPH Impact Report
Institute of Population and Public Health
In 2021, IPPH hired Office/Bureau to design their 2016-2022 Impact Report entitled "Public Health is the Future." This public-facing report shares the progress that was made by IPPH in their three priority areas, as well as act as a tool to direct their work in the future. This 34-page document contains four intricate infographics, a library of inclusive illustrations, and a bold customized typeface used for headlines, designed by Office/Bureau's in-house team.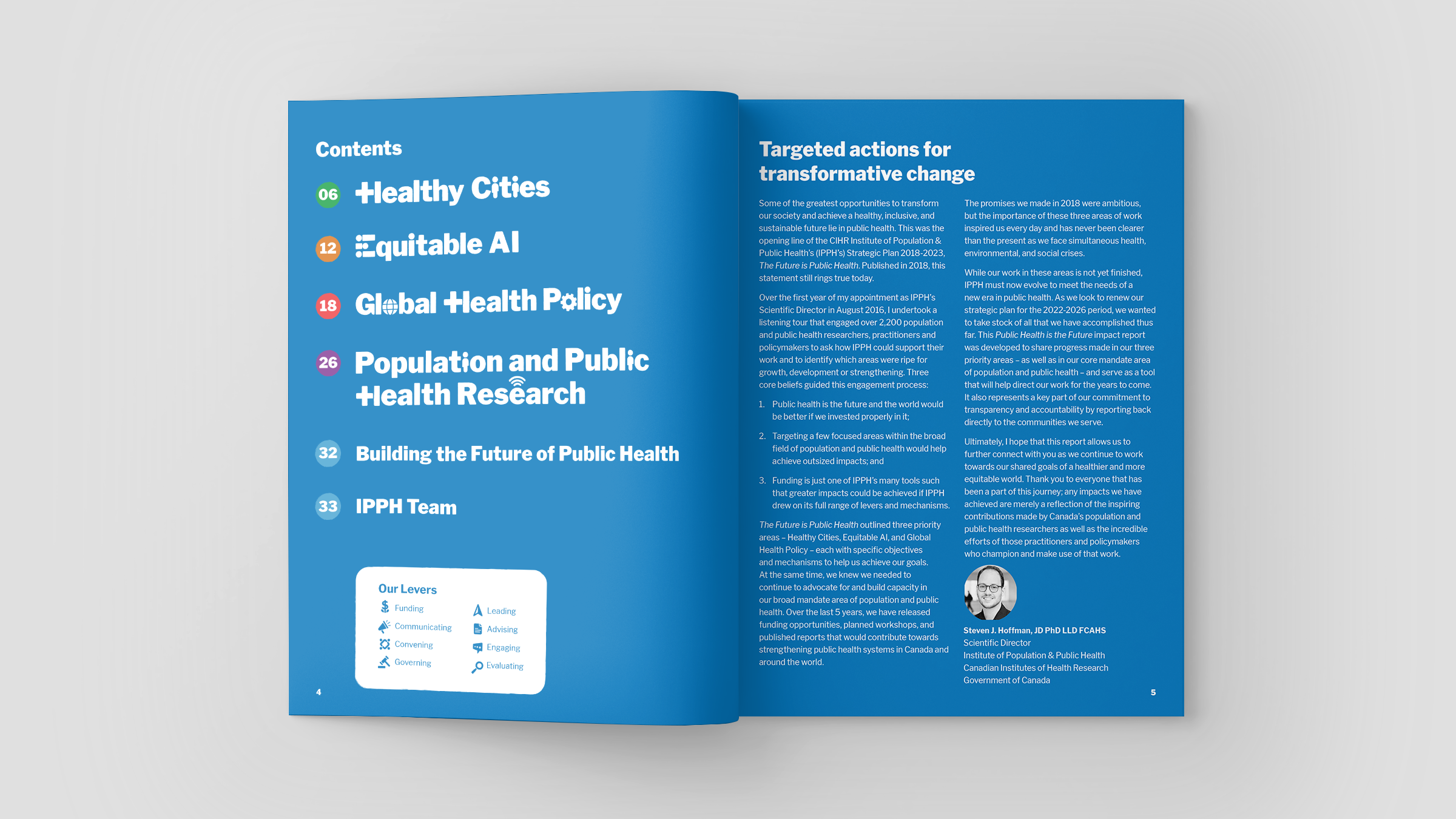 A challenging aspect of this report was conceptualizing the three infographics featured in each of the priority areas, as well as a map that plotted IPPH-supported researchers. The graphics needed to convey an immense amount of information in a clean and accessible way, while still being visually appealing and engaging. Office/Bureau's solution was to limit the colours used in each infographic to one of the report's bold colour-ways (green, orange, red, or purple), so that the overall spread would be exciting without being overwhelming. The end result was clean, engaging, and thoughtful infographics that highlighted the incredible work IPPH is doing for Canadian public health.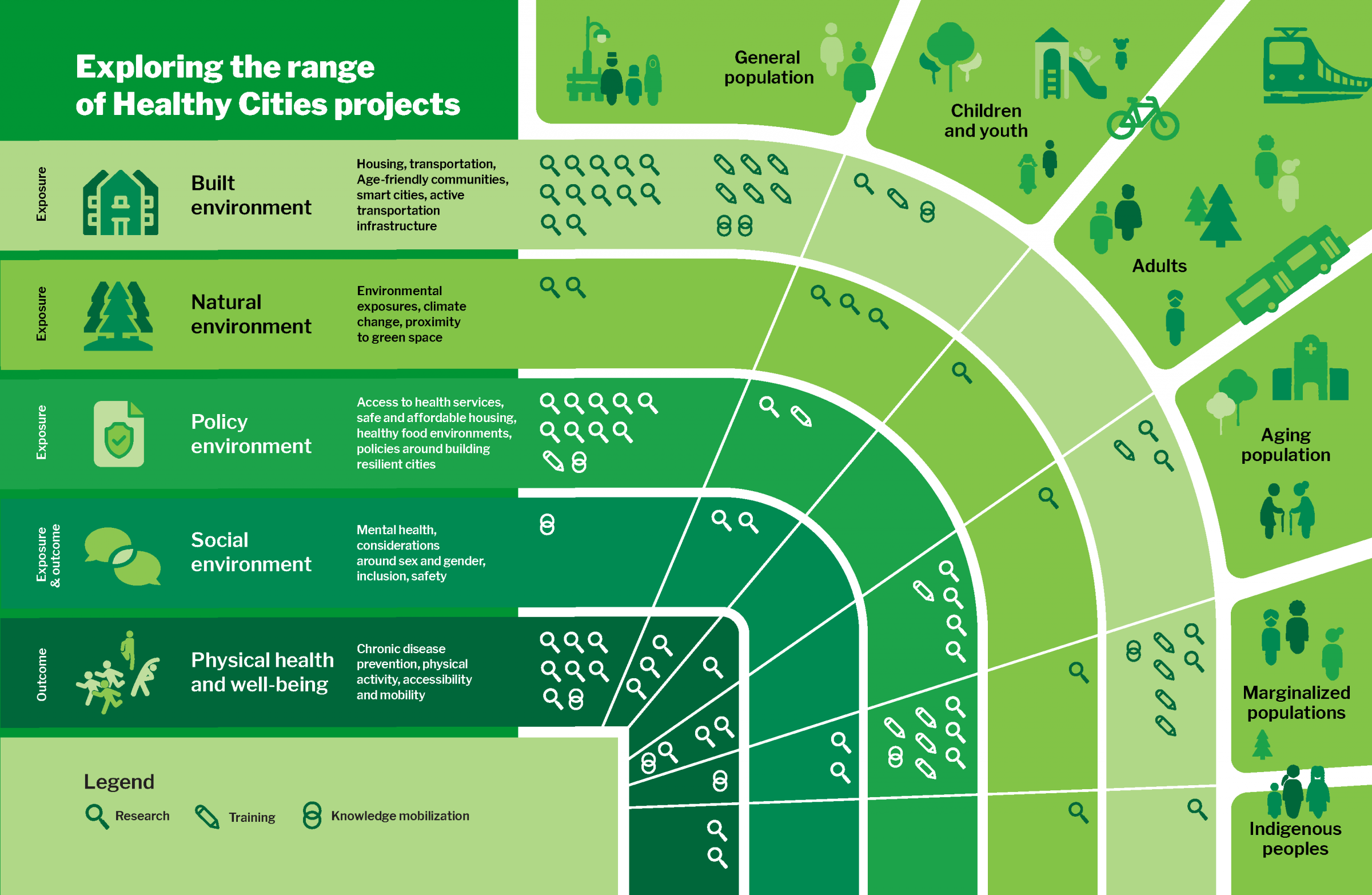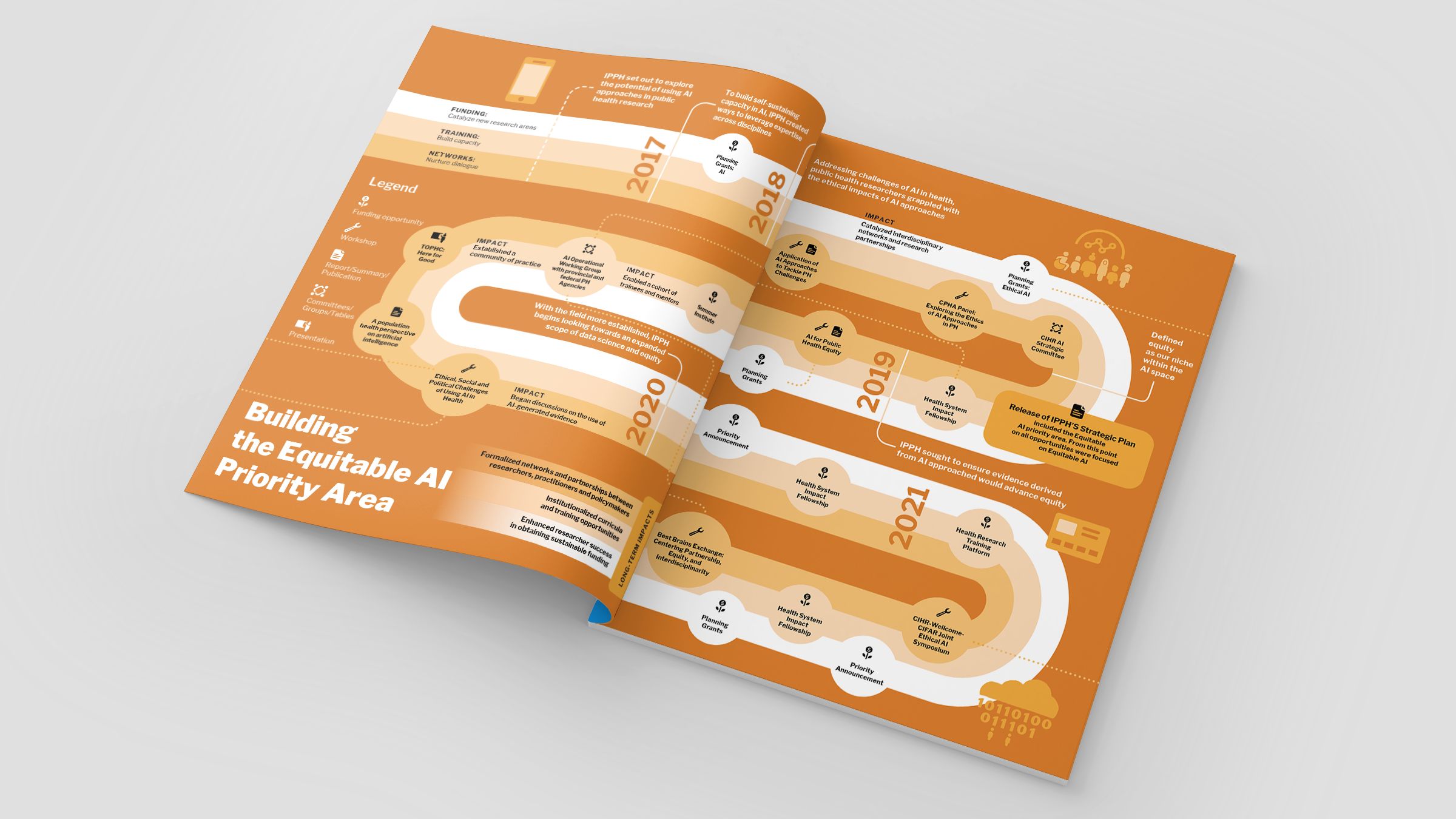 The final report meets AODA accessibility guidelines in Ontario. Office/Bureau wanted to ensure that this document would have no barriers to the audience, and they kept that in mind in all aspects of the design process – from ensuring legibility with typesetting, to establishing ample colour contrast. A second version of this report was also created in French.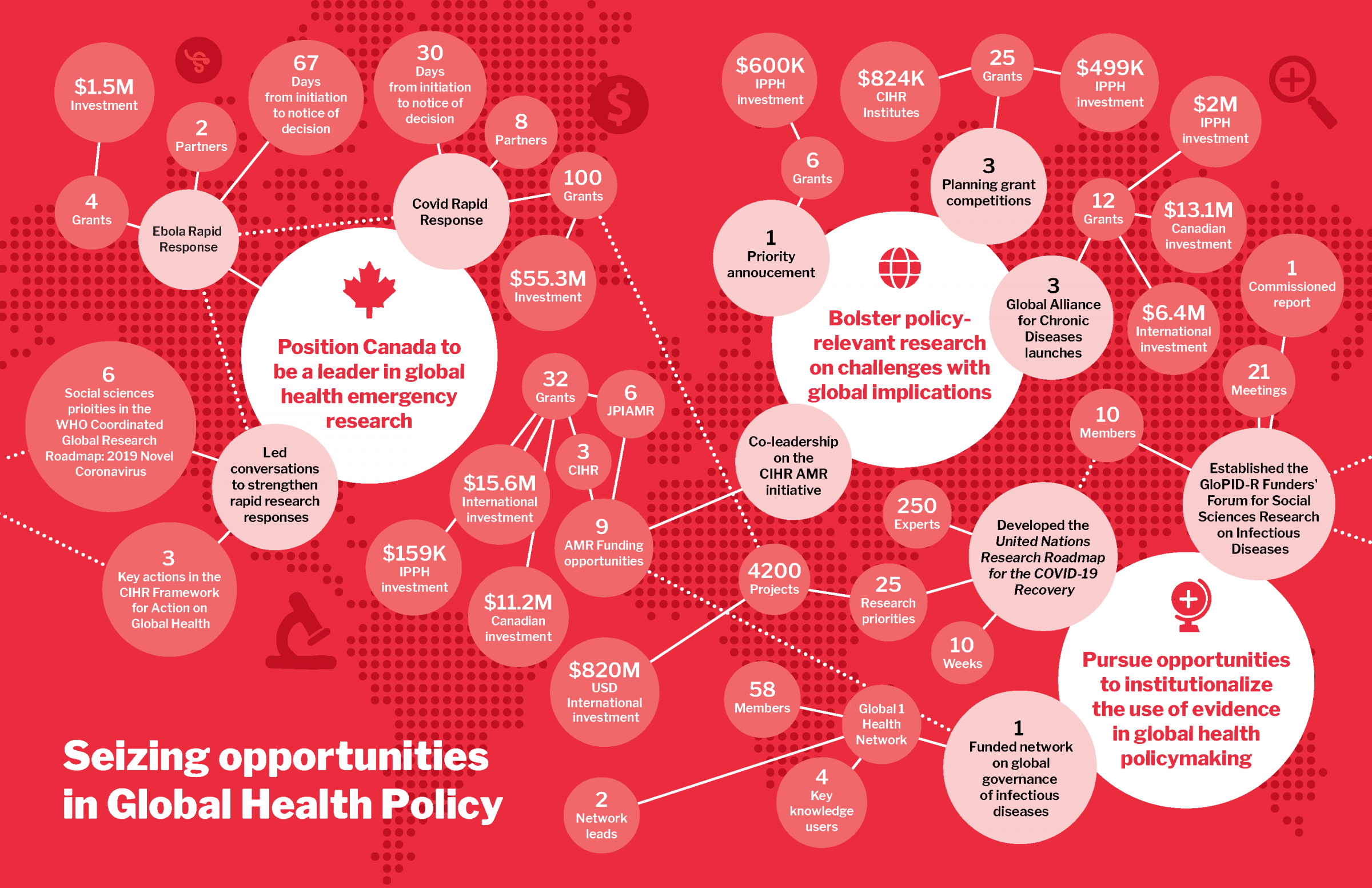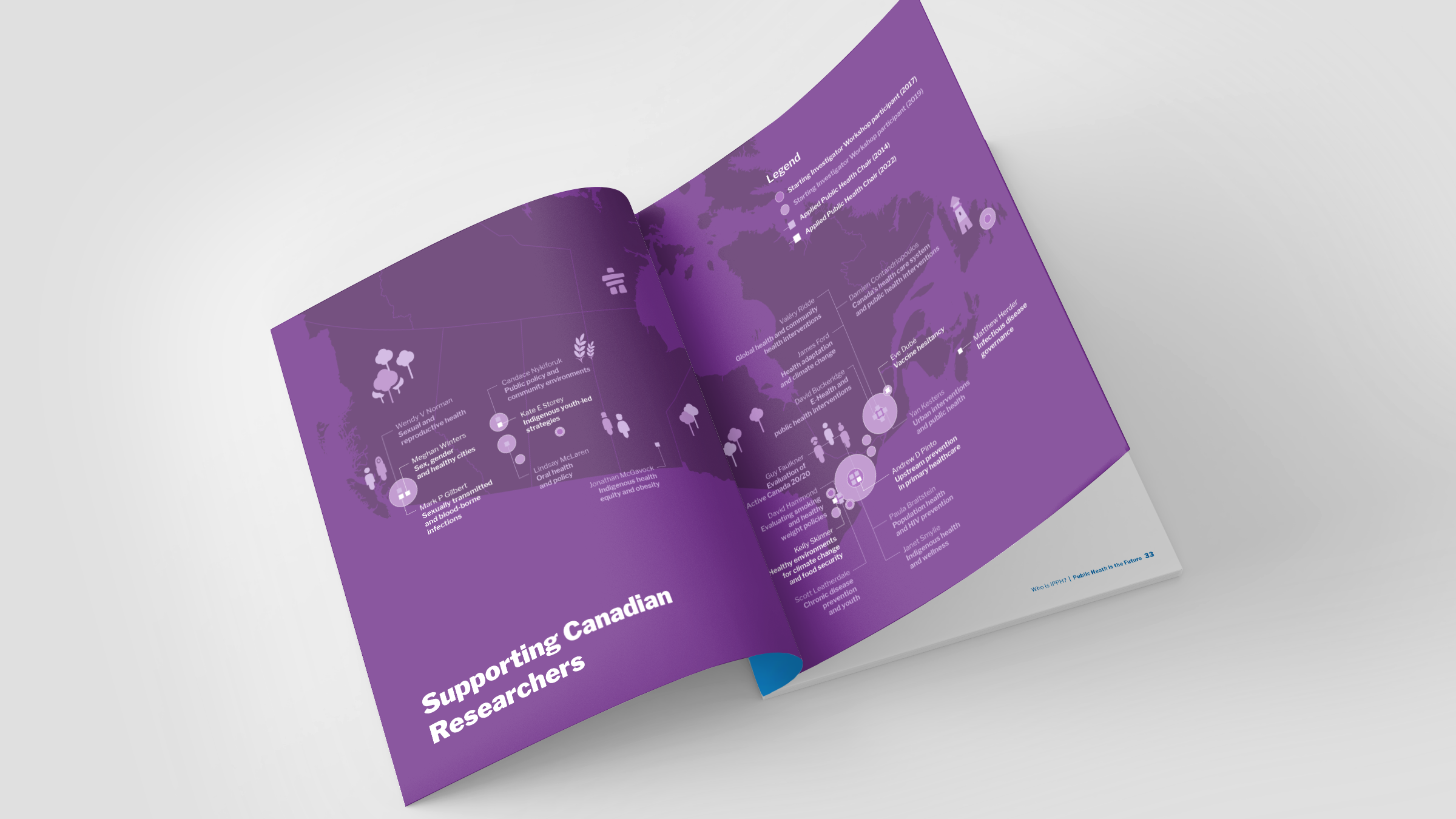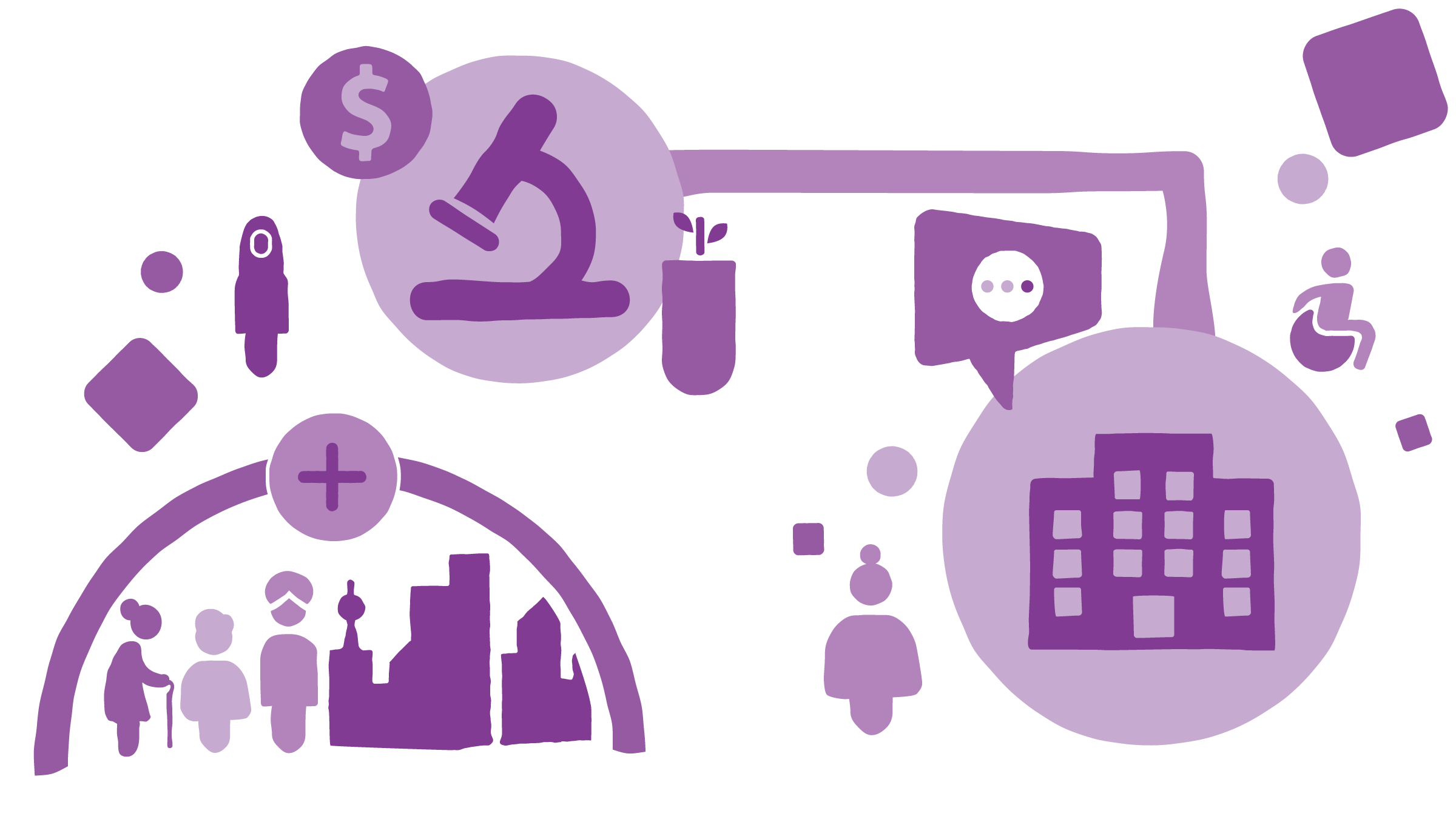 This detailed report contributes to pushing public health into the future by showing valuable and innovative research in a clear and easily digestible format. The Office/Bureau team continues to work with IPPH and to keep bringing to life their groundbreaking research through thoughtful and innovative design.
Download the report