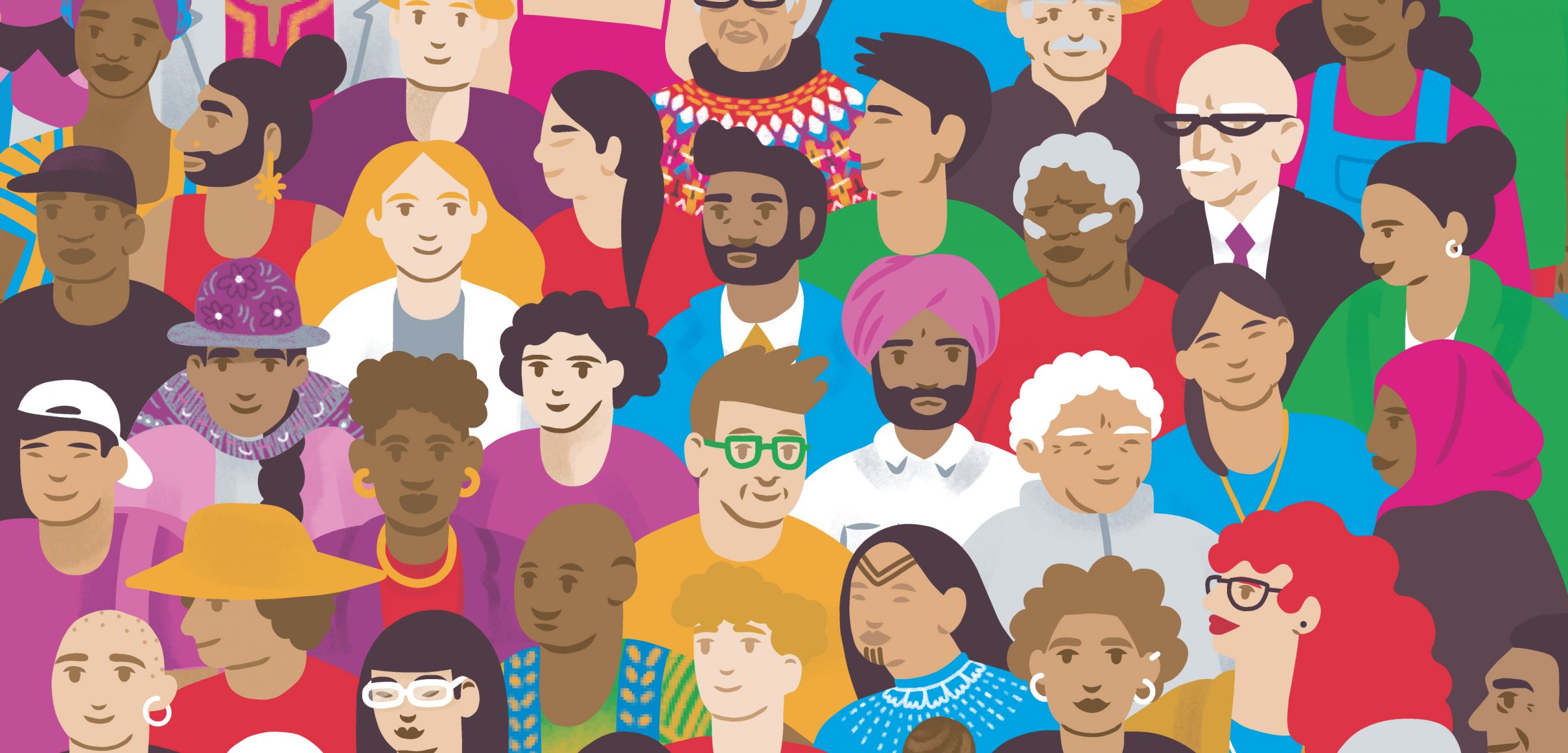 UN Research Roadmap for the COVID-19 Recovery
United Nations
The COVID-19 pandemic has brought to light long-standing systemic inequity, instability and unsustainable practices across the globe. This UN Research Roadmap for the COVID-19 Recovery provides a framework for leveraging the power of science in support of a better socio-economic recovery and a more equitable, resilient and sustainable future.
In 2020, the United Nations commissioned the development of a Research Roadmap for the COVID-19 Recovery, enlisting Professor Steven J. Hoffman, Scientific Director of the CIHR Institute of Population and Public Health to lead its development. A collaborative effort involving 38 research funding organizations and 270 experts around the world, Professor Hoffman's team turned to Office/Bureau to help bring the Roadmap to life. The 128-page document features a bold, modern colour palette, clean, easy to read layouts, 14 custom-built infographics, and over 35 vibrant, inclusive illustrations.
Creative Direction, Infographics and Editorial Design: Office/Bureau.
Illustrations by Vivian Rosas.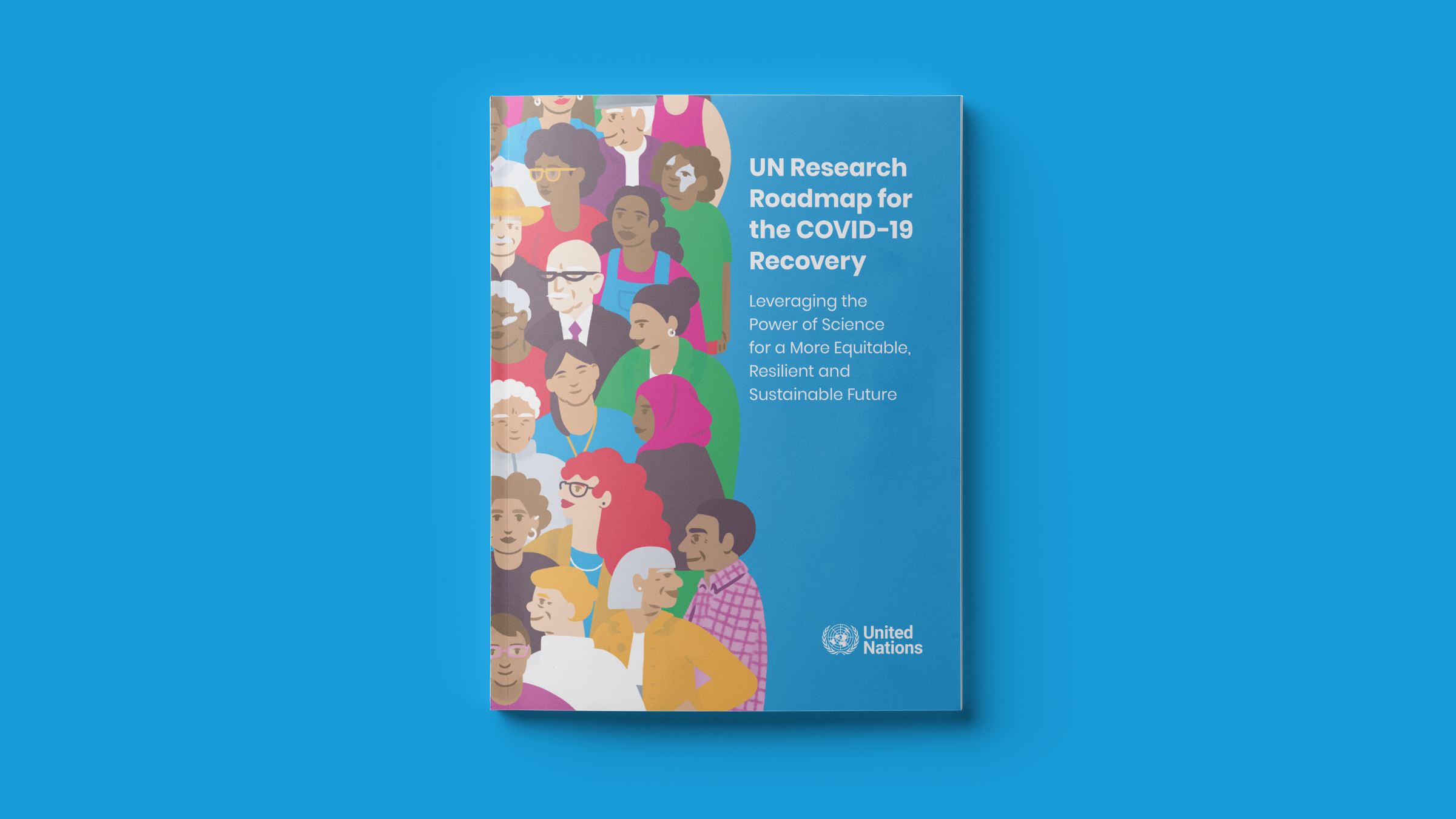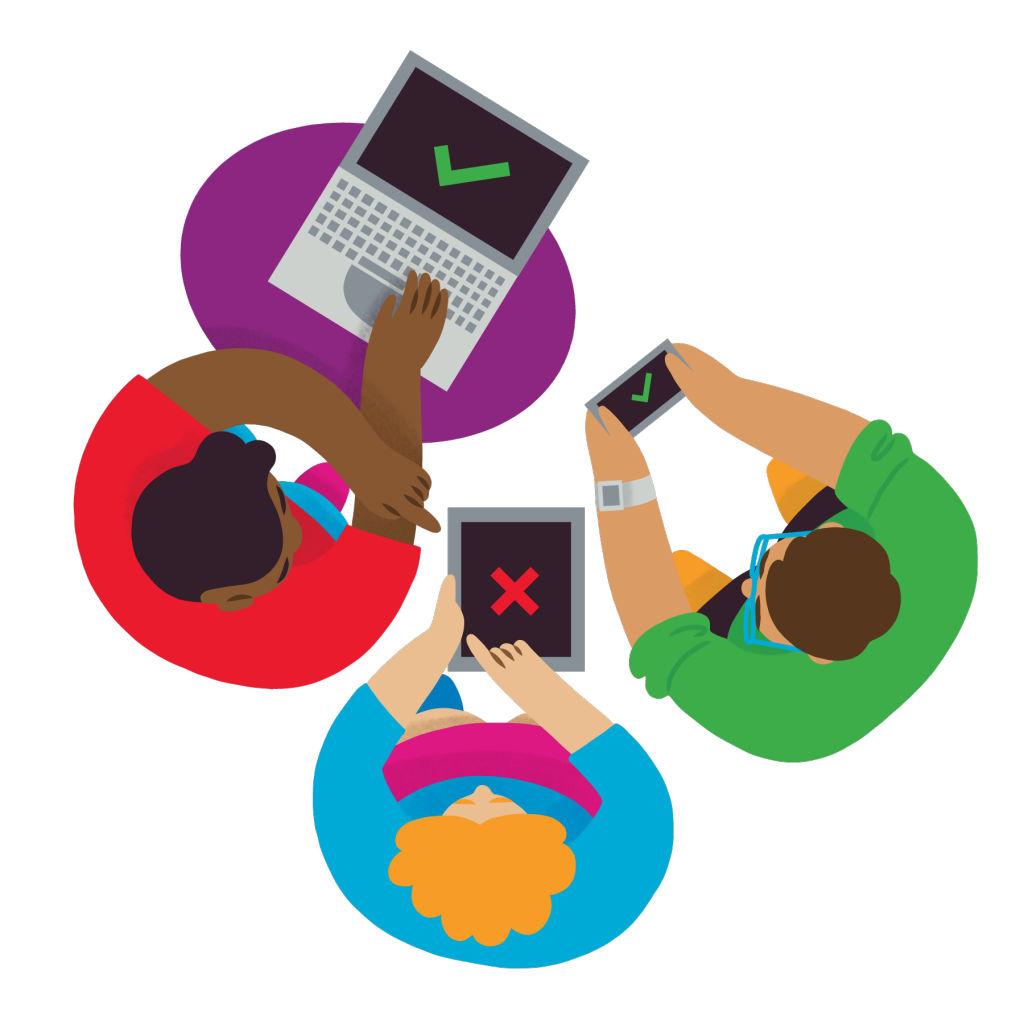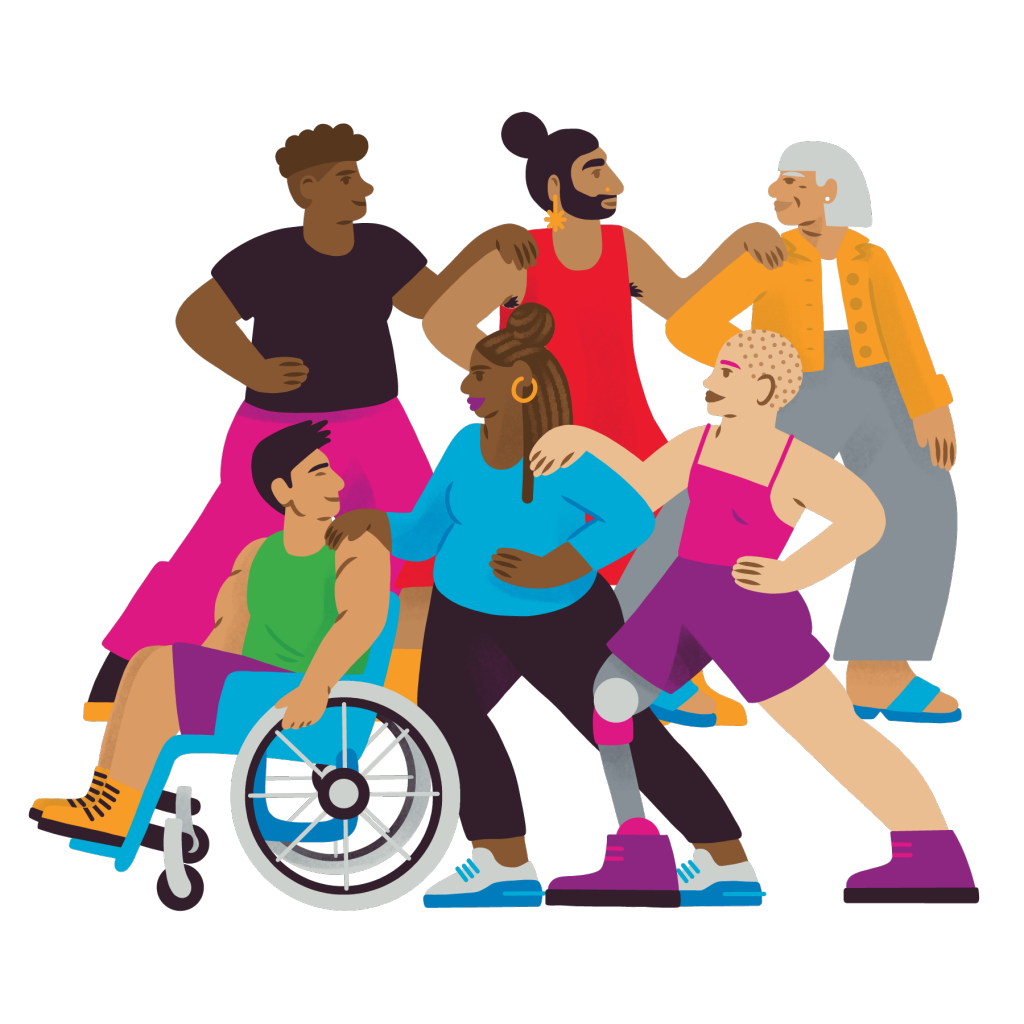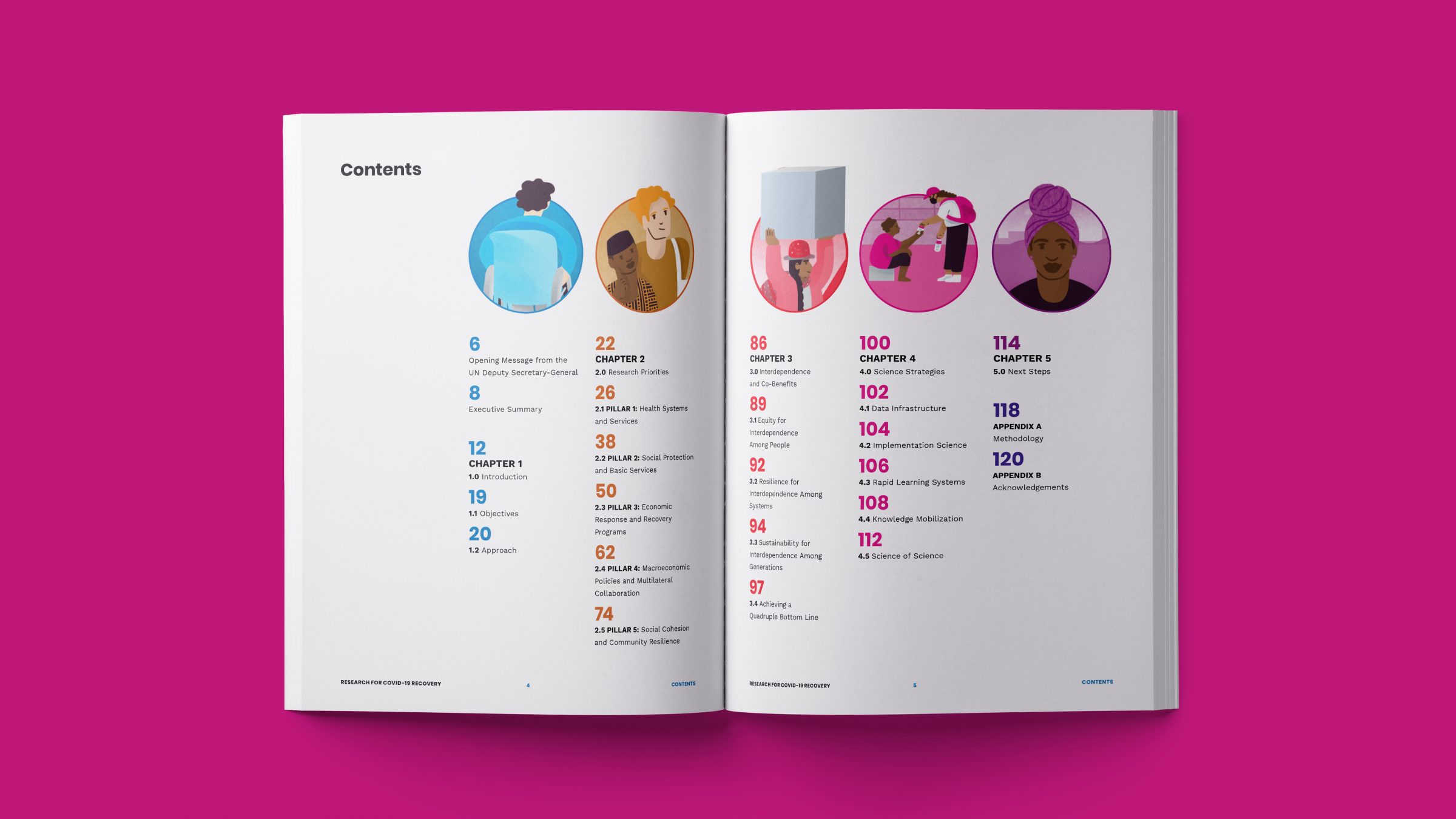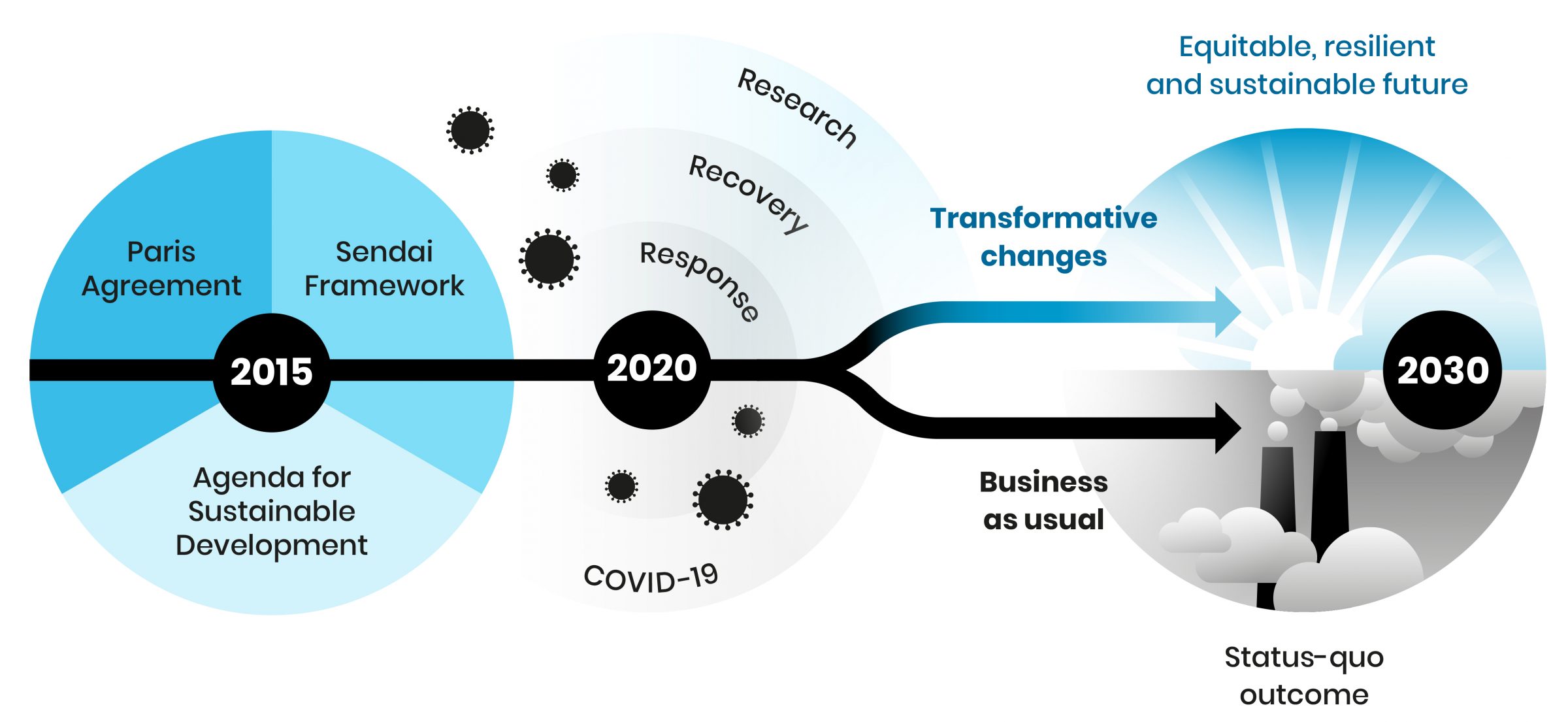 Our biggest challenge from a design perspective was timing. Designed, refined and finalized in a matter of weeks, the document's look and feel took shape while the written content was still being written. This meant we had to create a design system that was flexible enough to accommodate a wide range of layouts for columns, figures, captions, pull quotes, infographics and spot illustrations, while remaining visually consistent. This informed our straightforward approach to the grid, as well as our use of colour as a way to structure the chapters and unify the illustrations and infographics.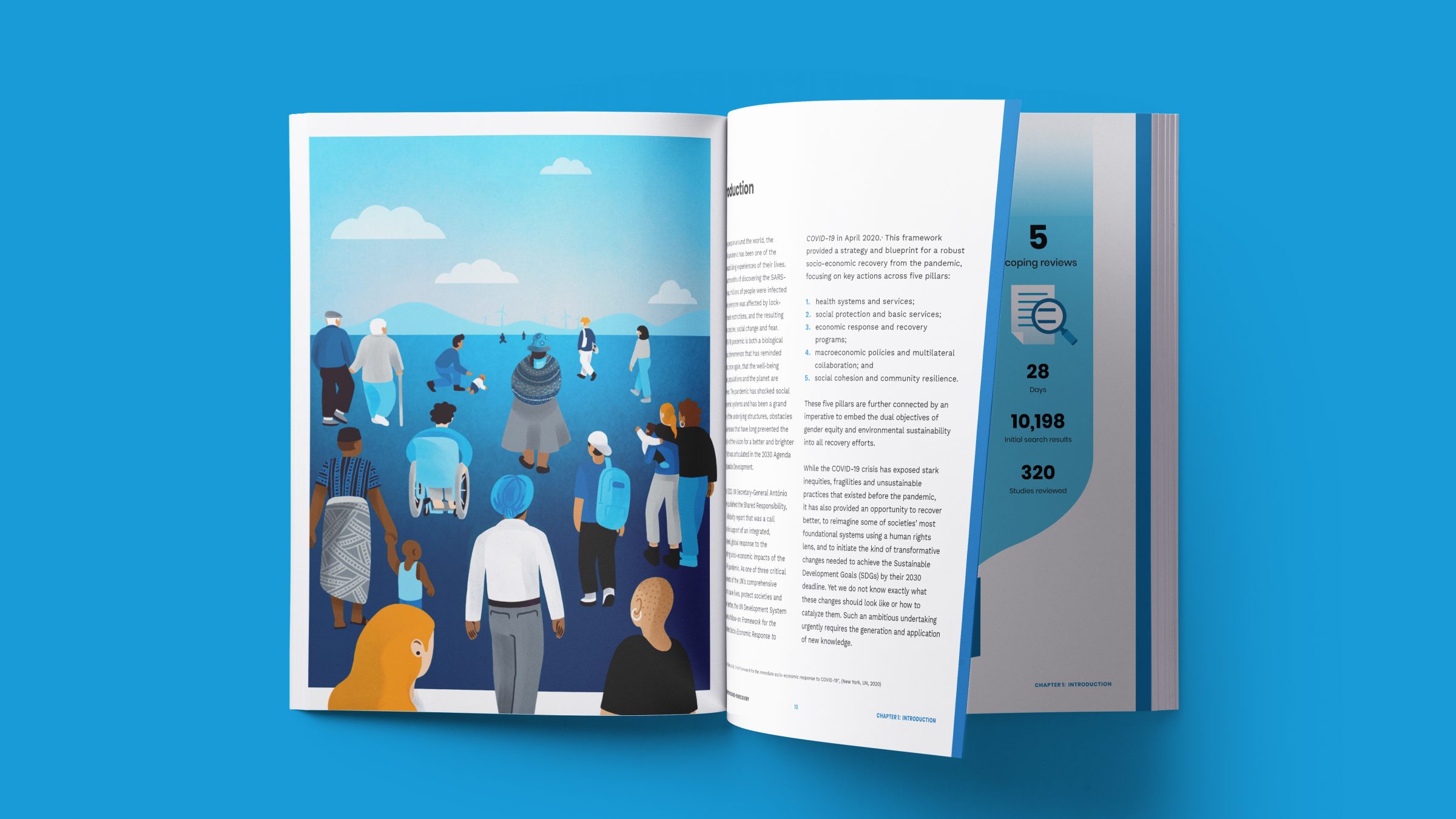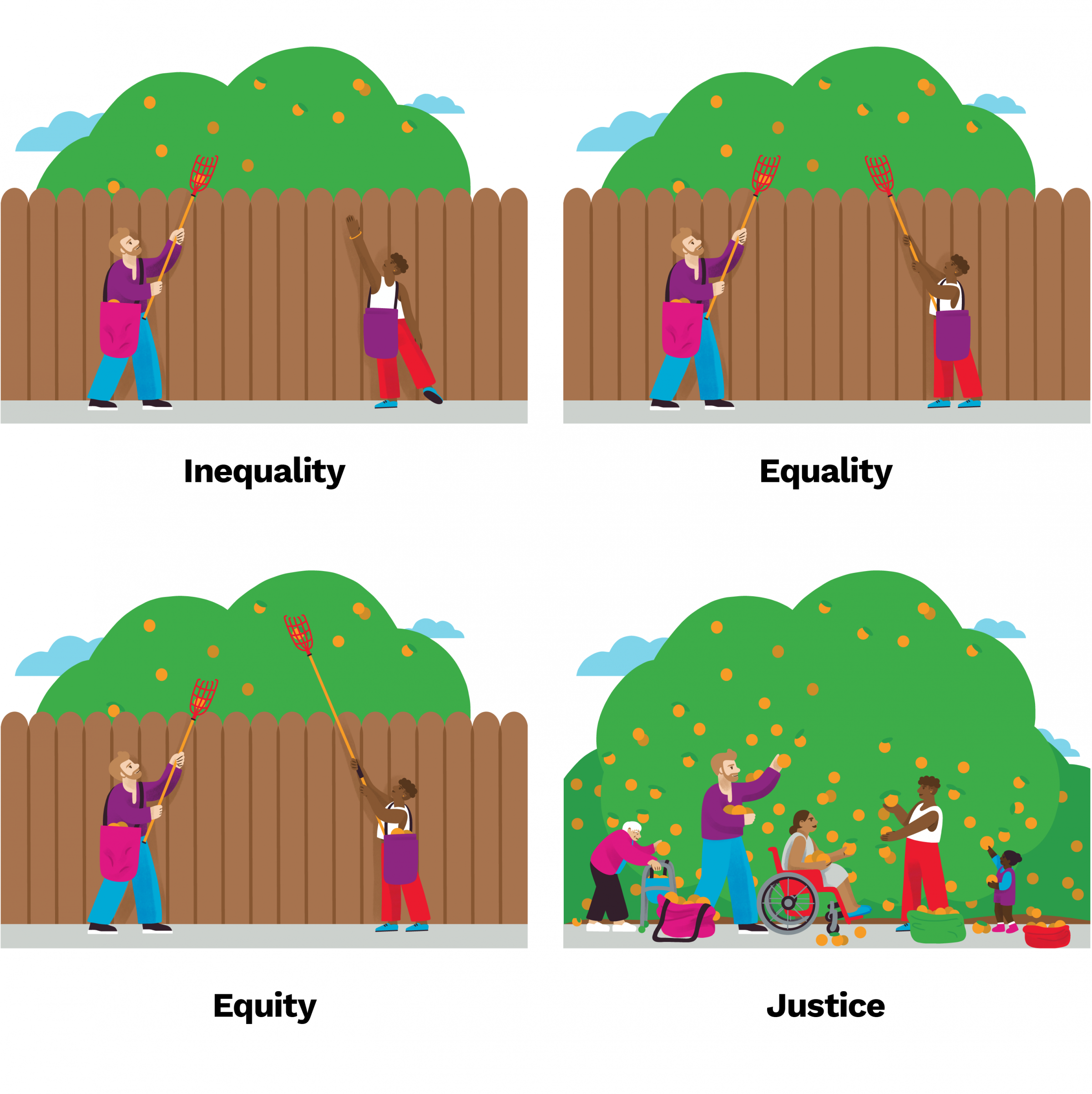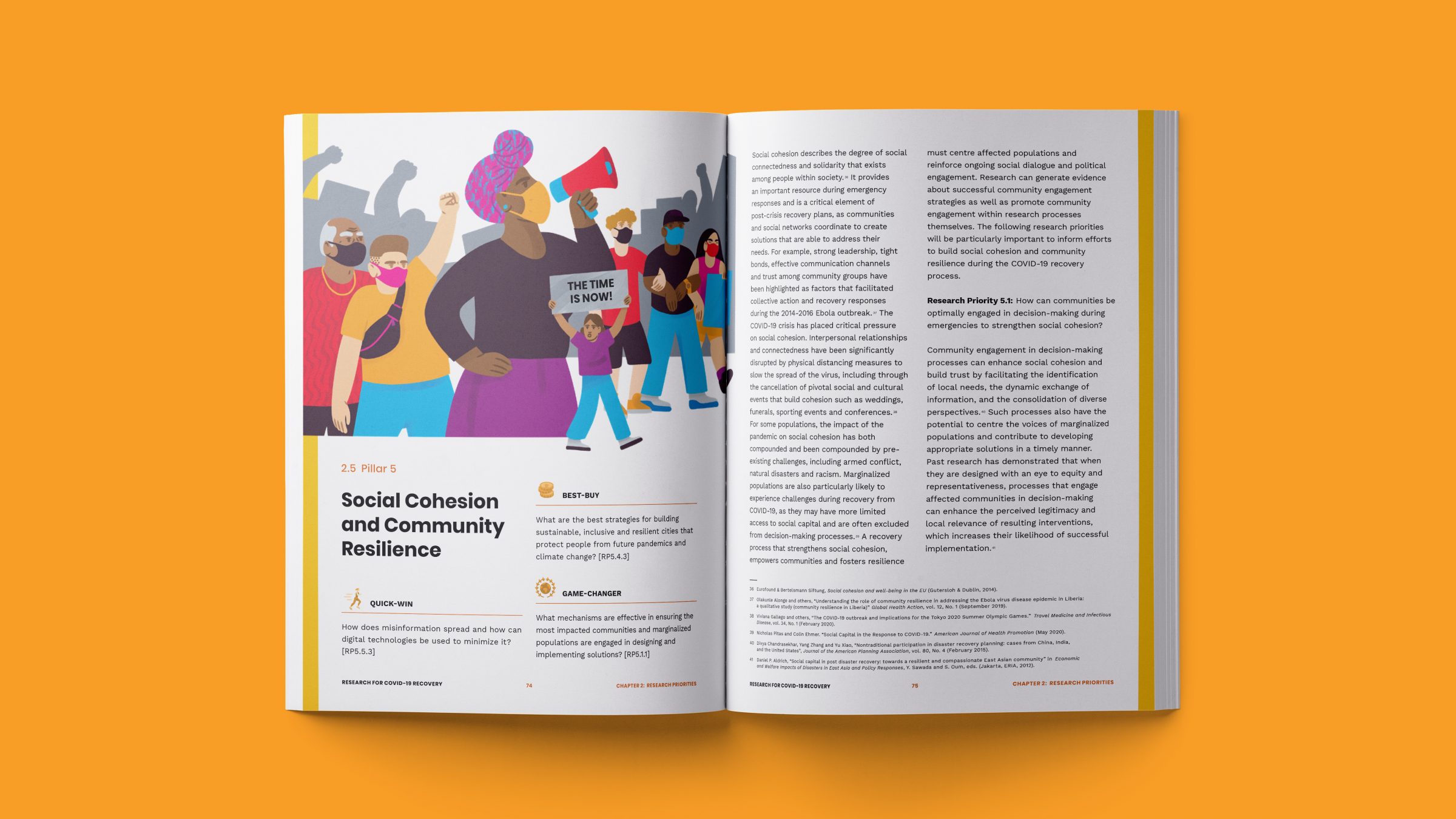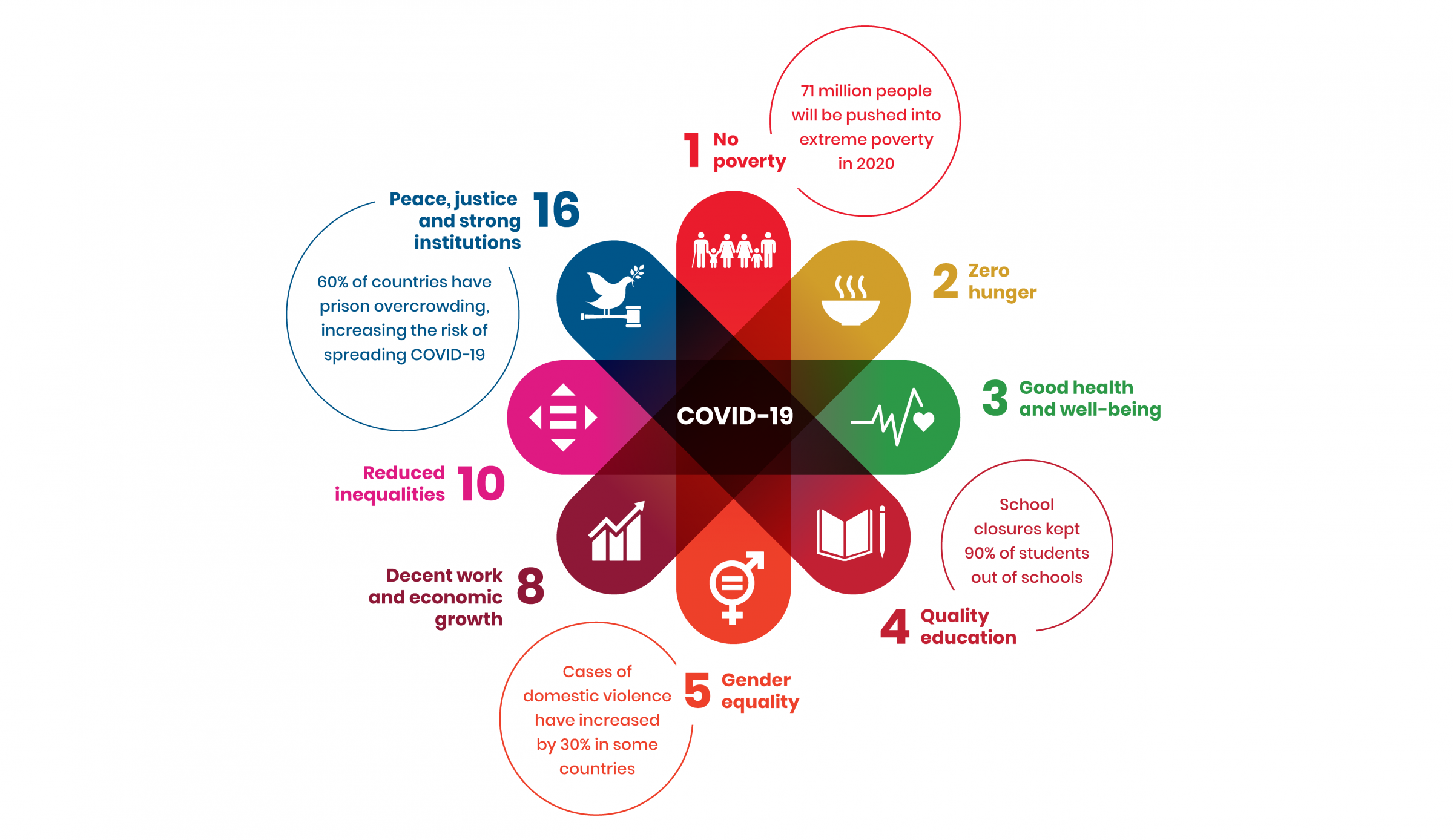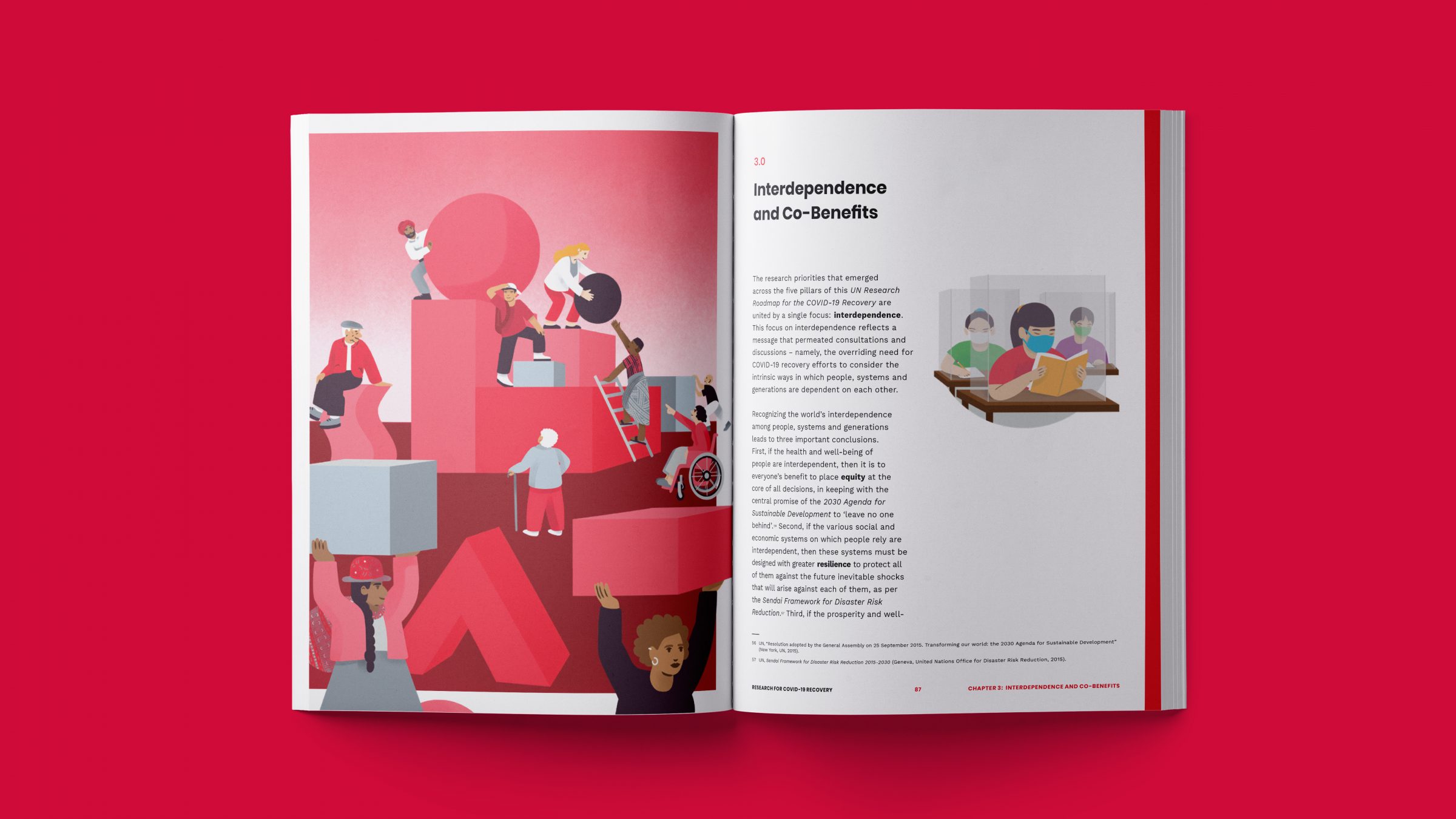 Understanding that the audience for the roadmap was global meant that all aspects of the design needed to be inclusive and accessible. Working closely with the incredible illustrator Vivian Rosas, we took a strategic approach to illustrations, identifying themes, scenarios and visual motifs that would help convey a diverse representation of culture, ethnicity, age and gender, allowing readers across the globe to see themselves depicted in the pages.
Large chapter opening illustrations depict more conceptual scenes that aren't centred on one specific audience or place. Each of these evoke a step in the rebuilding process, from creating a shared vision of the future, establishing priorities, rebuilding together, measuring performance and progress, to fully realizing the potential of our society.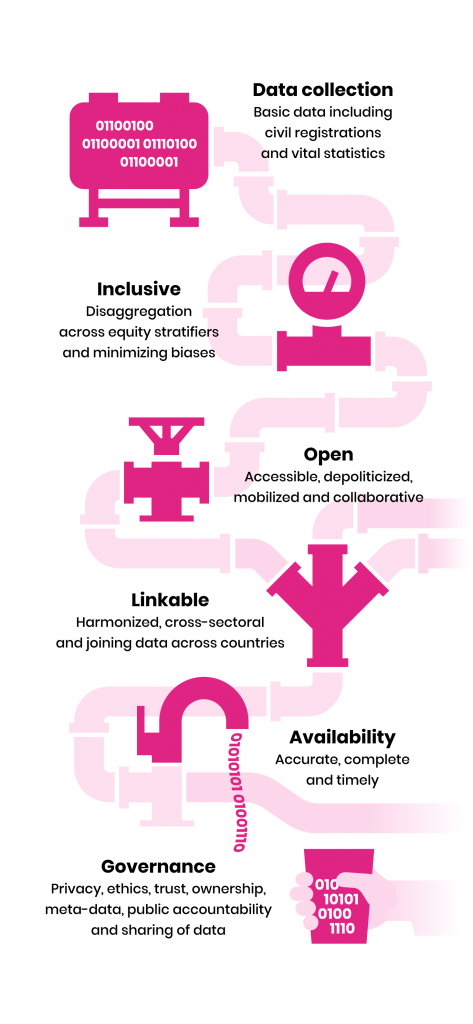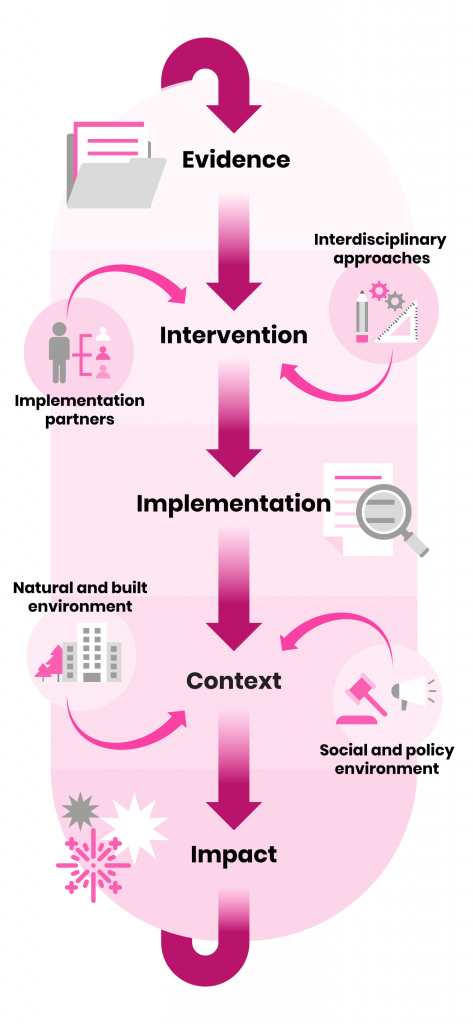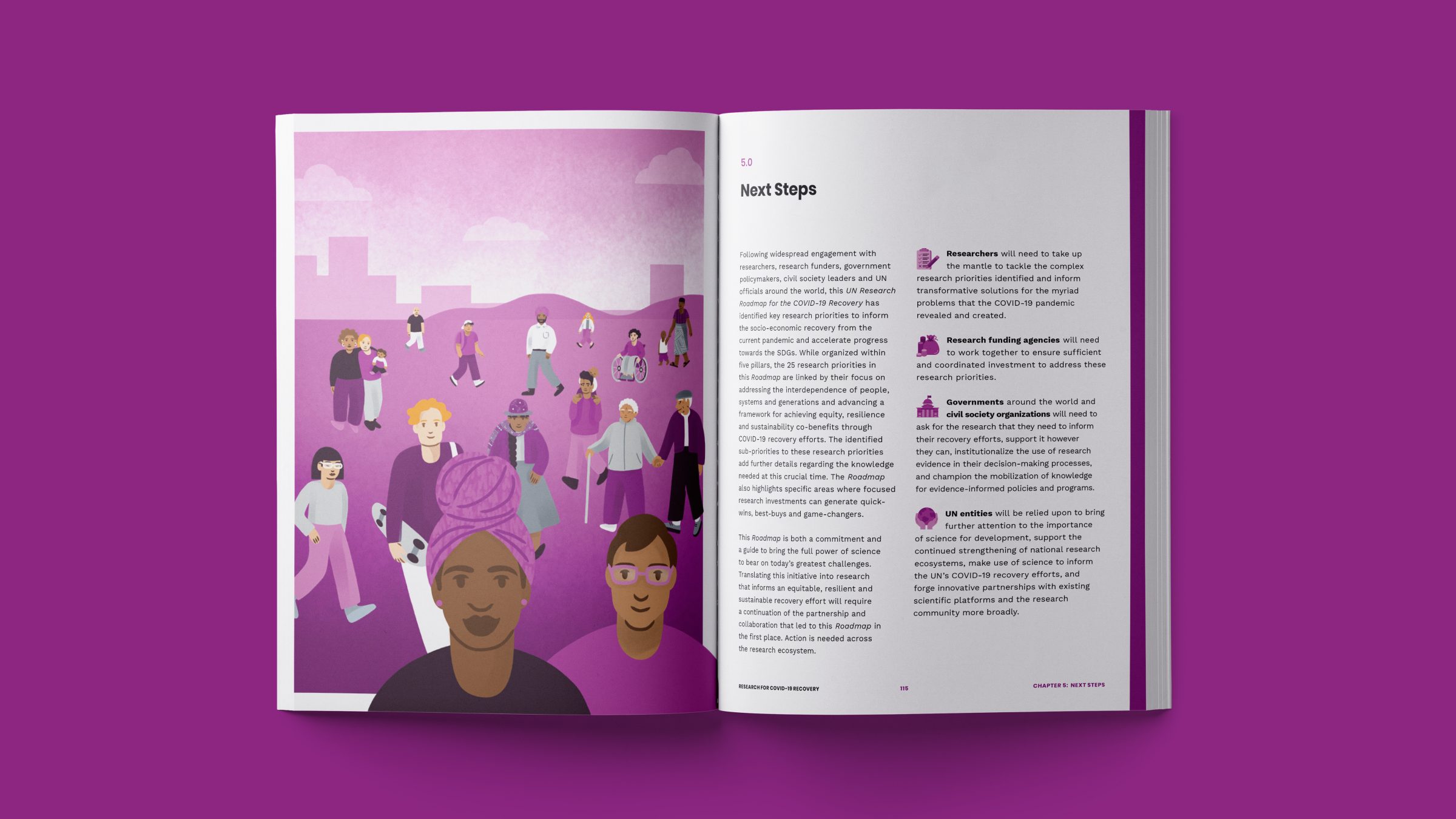 The final execution of the Roadmap not only meets AODA accessibility guidelines here in Ontario, but also exceeds most accessibility criteria in countries across the globe. Typefaces, colours, spacing, file structure and navigation features were all determined by marrying the overall aesthetic with legibility, contrast and device compatibility. 
The Roadmap has been translated into French, Spanish and Portuguese, with more languages on the way. In the short time since it was published, it has already been used by researchers, research funding agencies, governments, civil society organizations and UN entities around the world to help inform decisions around the research and development of COVID-19 recovery plans.
It's a valuable guide to ensuring recovery efforts are purposefully designed to stimulate equity, resilience, sustainability and progress towards the UN's Sustainable Development Goals, and Office/Bureau is proud to have had a vital role to play in its development.
Download the Report