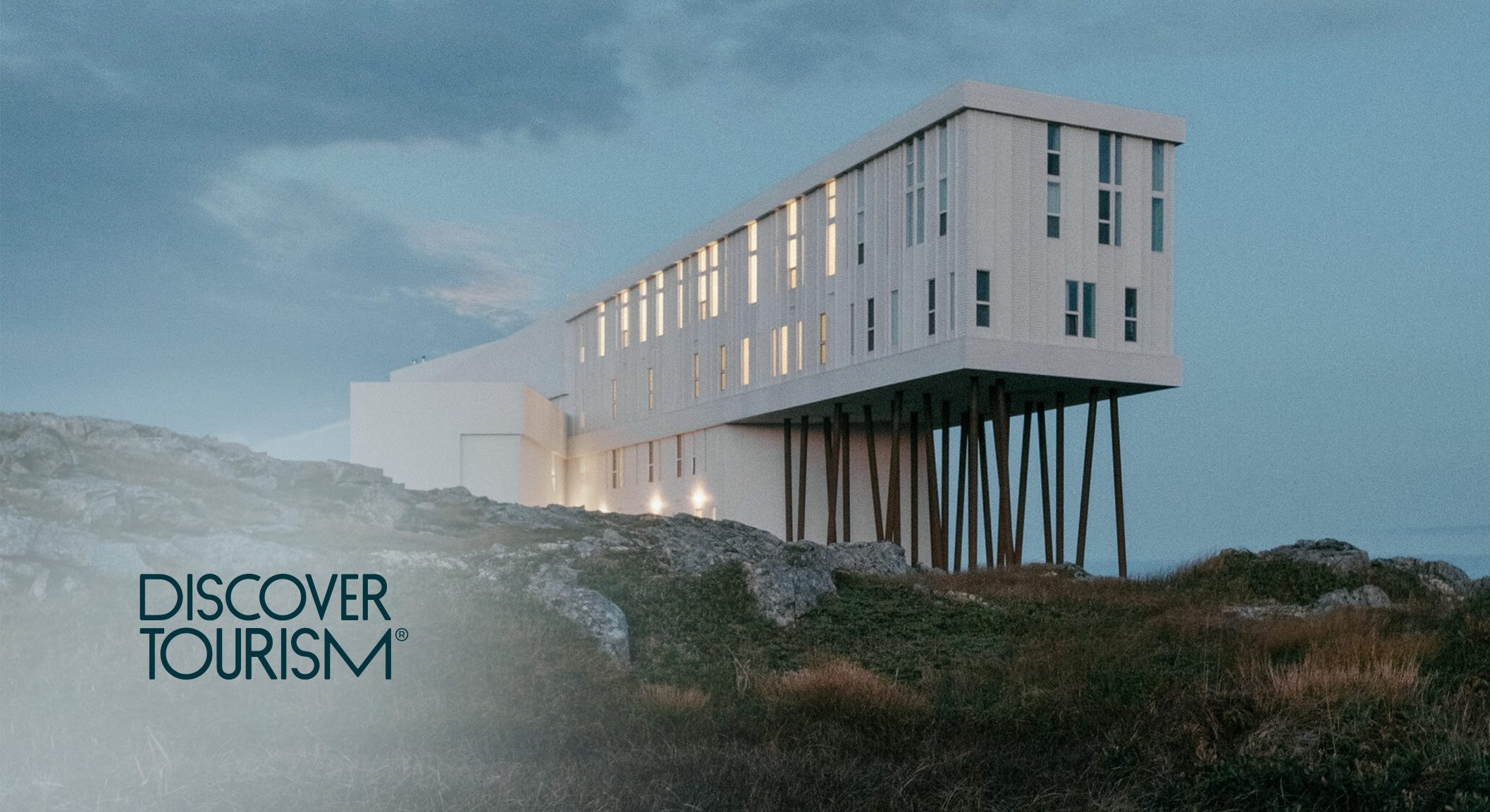 DiscoverTourism.ca
Tourism HR Canada
Tourism HR Canada is a pan-Canadian organization with a mandate aimed at building a world-leading tourism workforce. With their Discover Tourism project, they wanted to spark a renewed interest in tourism work as rewarding, career-driven, and rich with opportunities. We worked with them to create a bilingual website experience that was both beautiful and practical, inviting curiosity while allowing for easy access to information.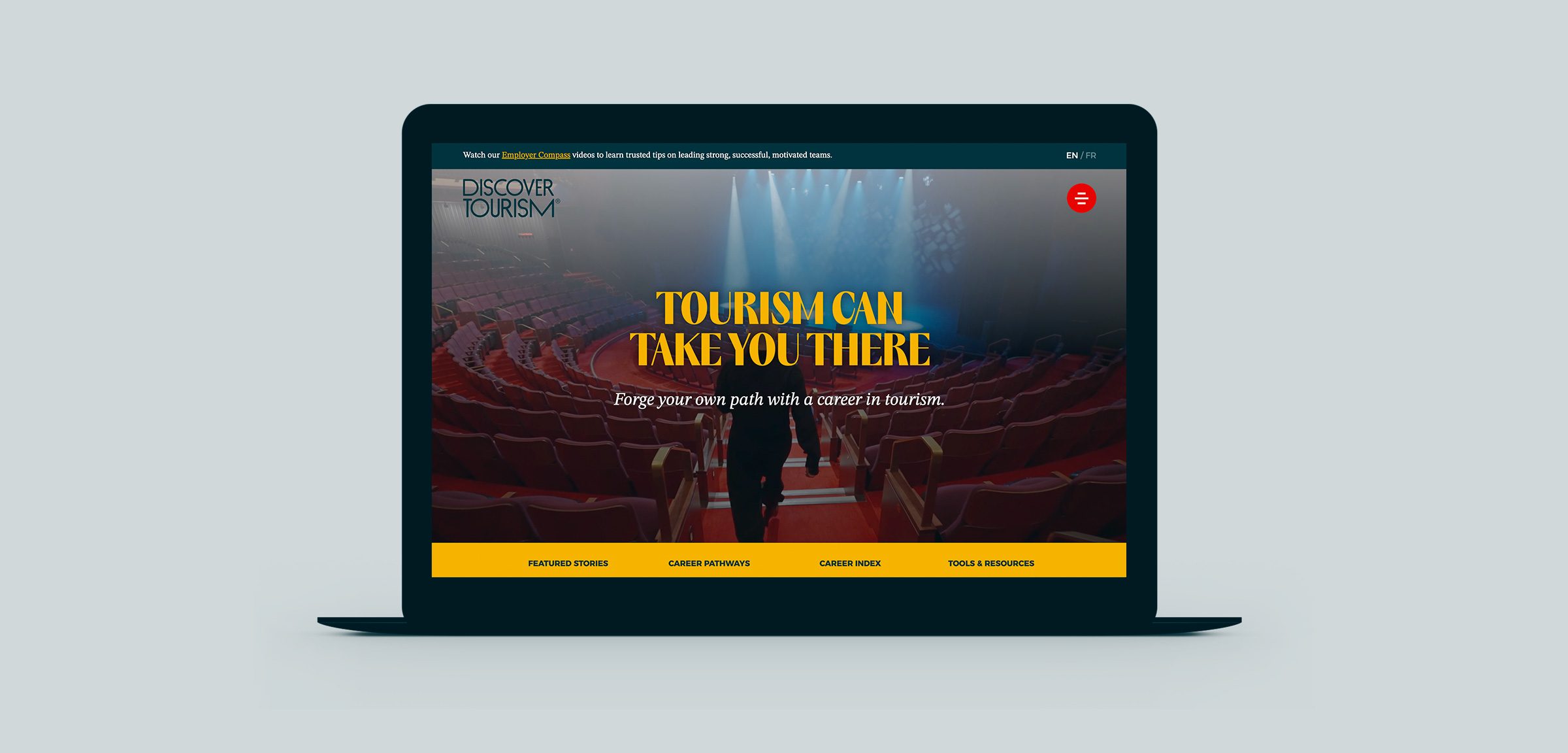 Approach
We set out to build a web structure that was both aspirational and information-driven in order to capture as many users as possible. To create interest and encourage engagement we mapped out several tools that could be re-created and used by THRC for years to come: a map generator with clickable nodes, a quiz tool, and a checklist tool. Each of these tools serves to provide valuable information and to start users on their journey, whether that's exploring the rest of the site, managing a tourism workforce, or even applying for a tourism job.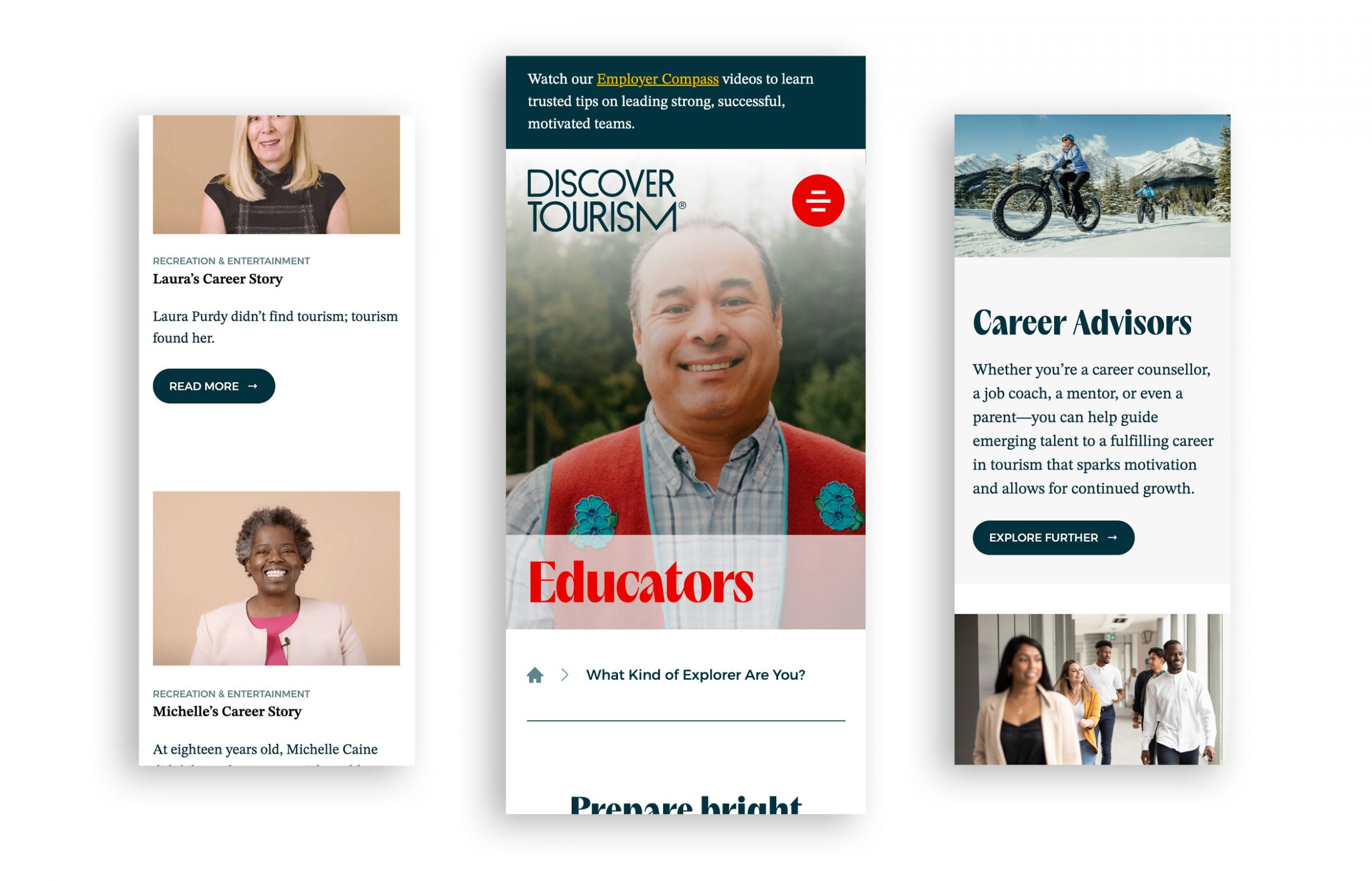 Process
Building on stellar branding work from Winnipeg marketing agency UpHouse, Office/Bureau created a site design that uses bold colours and imagery that features real people thriving in the tourism industry. The home page was designed specifically to showcase video content, also produced by UpHouse. The videos perfectly capture the world of tourism in Canada: exciting, passion-filled, approachable, and fun.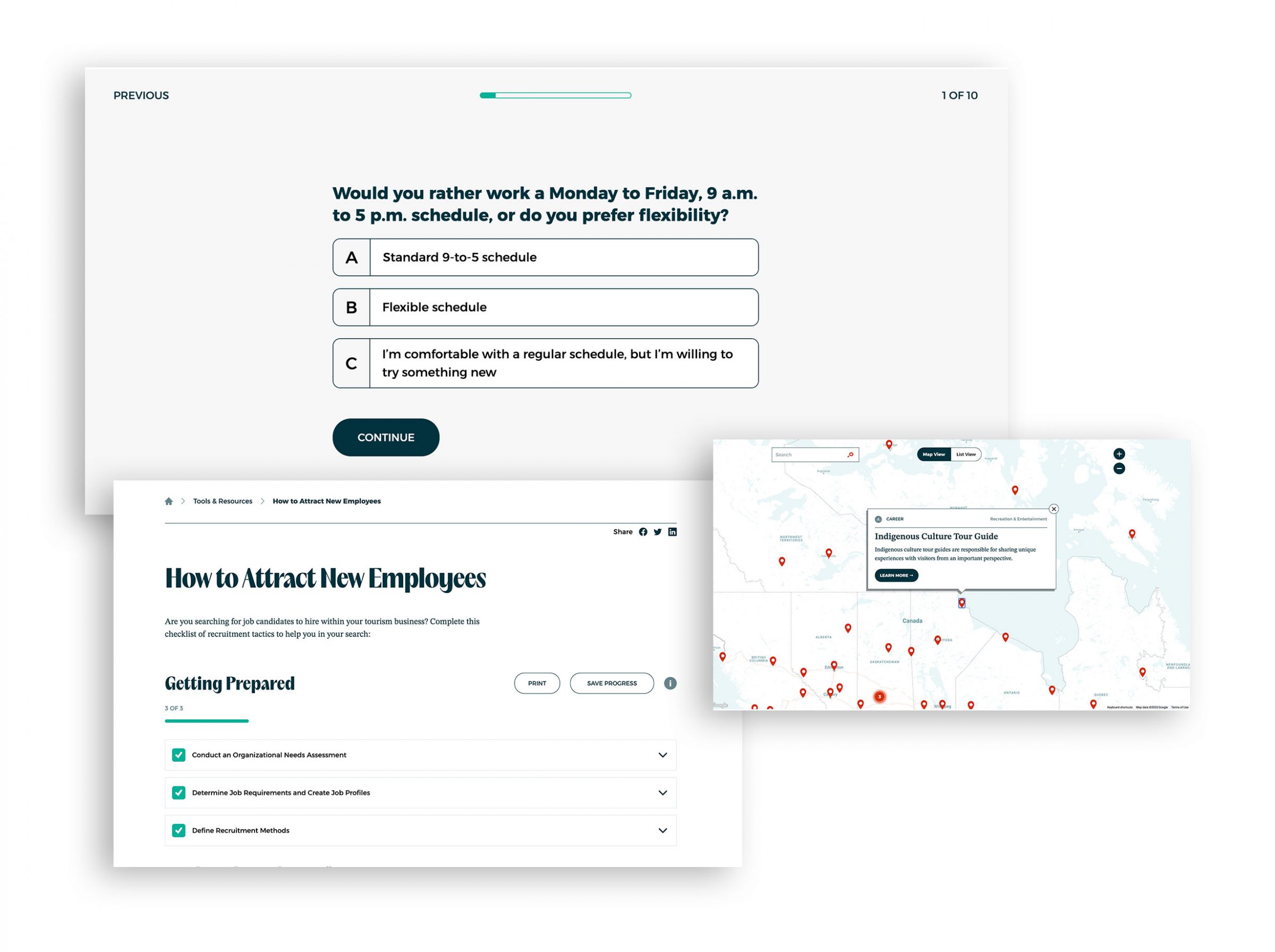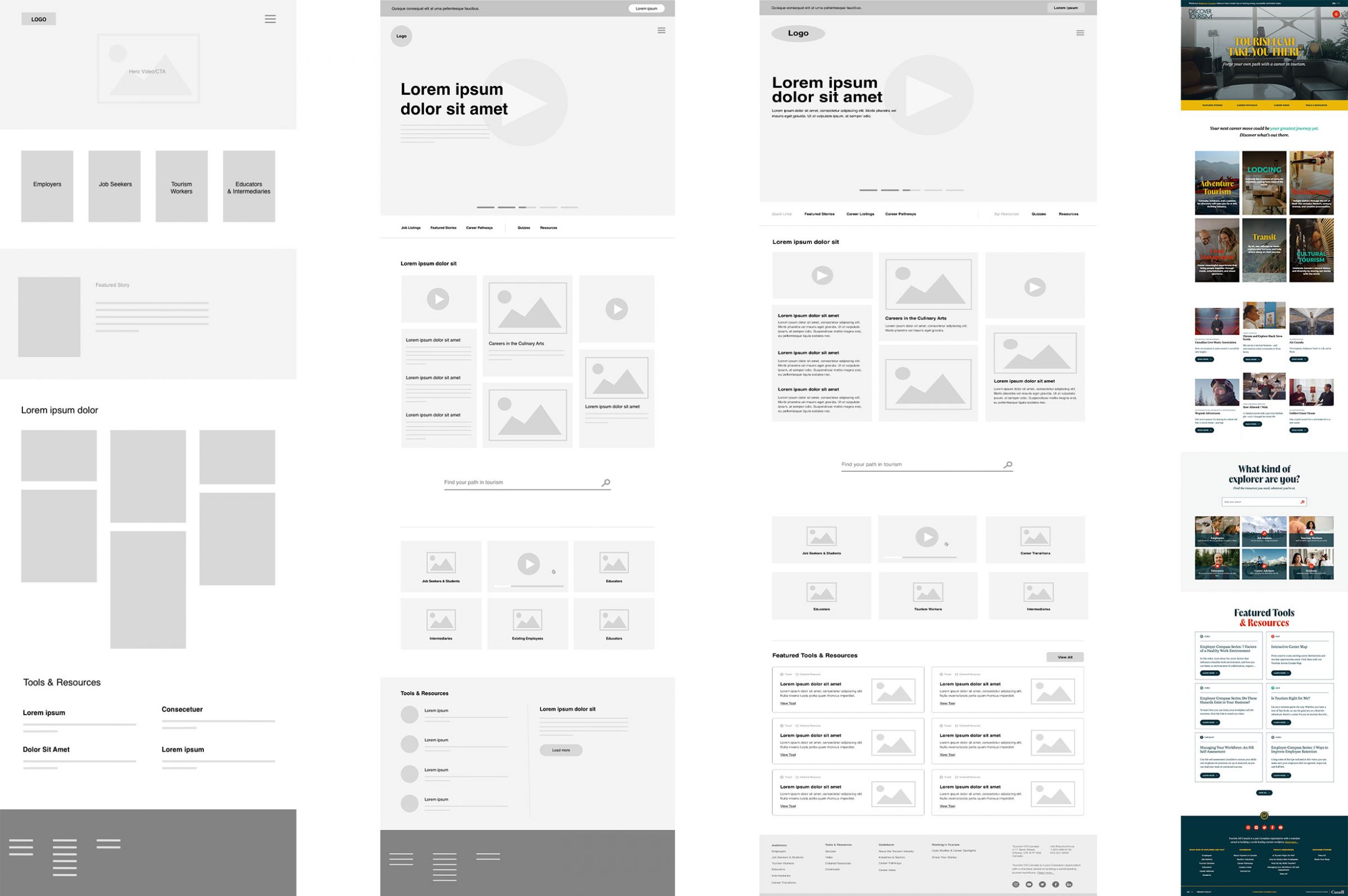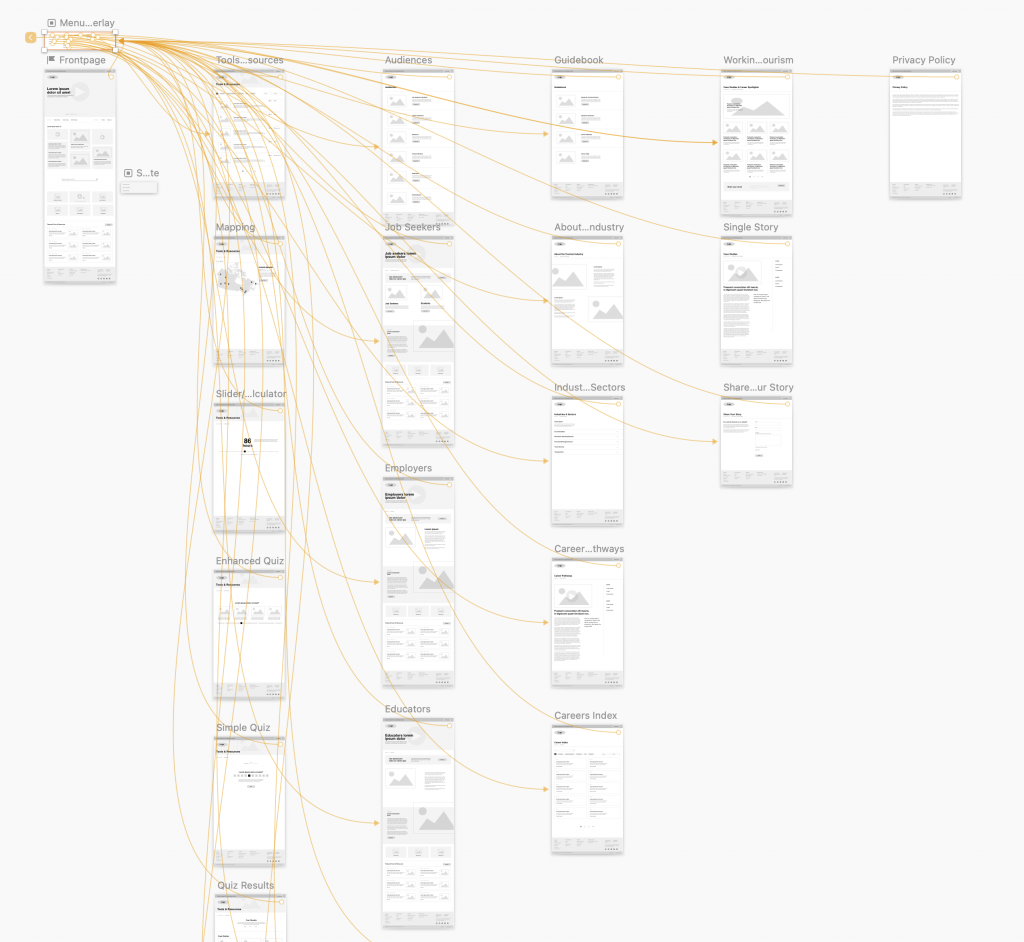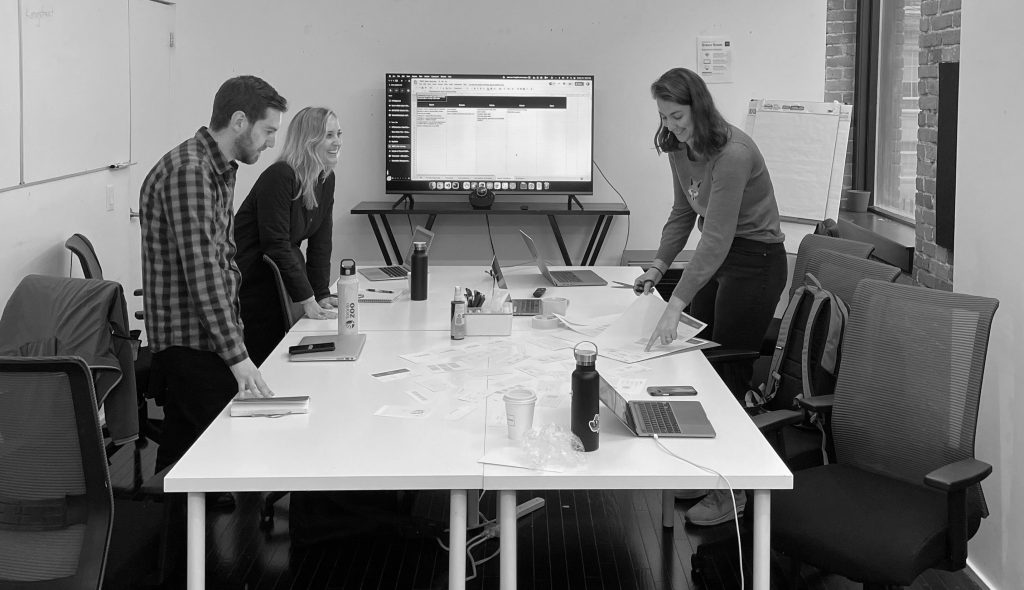 Outcomes
The new Discover Tourism website saw over 35K unique visitors in the first month after launch, with the Interactive Career Map and the 'Is Tourism Right For Me' Quiz being two of the most popular pages. Office/Bureau is continuing to collaborate with THRC to develop more tools using the existing templates, working towards capturing and inspiring new generations of Canadians to 'Discover Tourism'. 
Get in touch