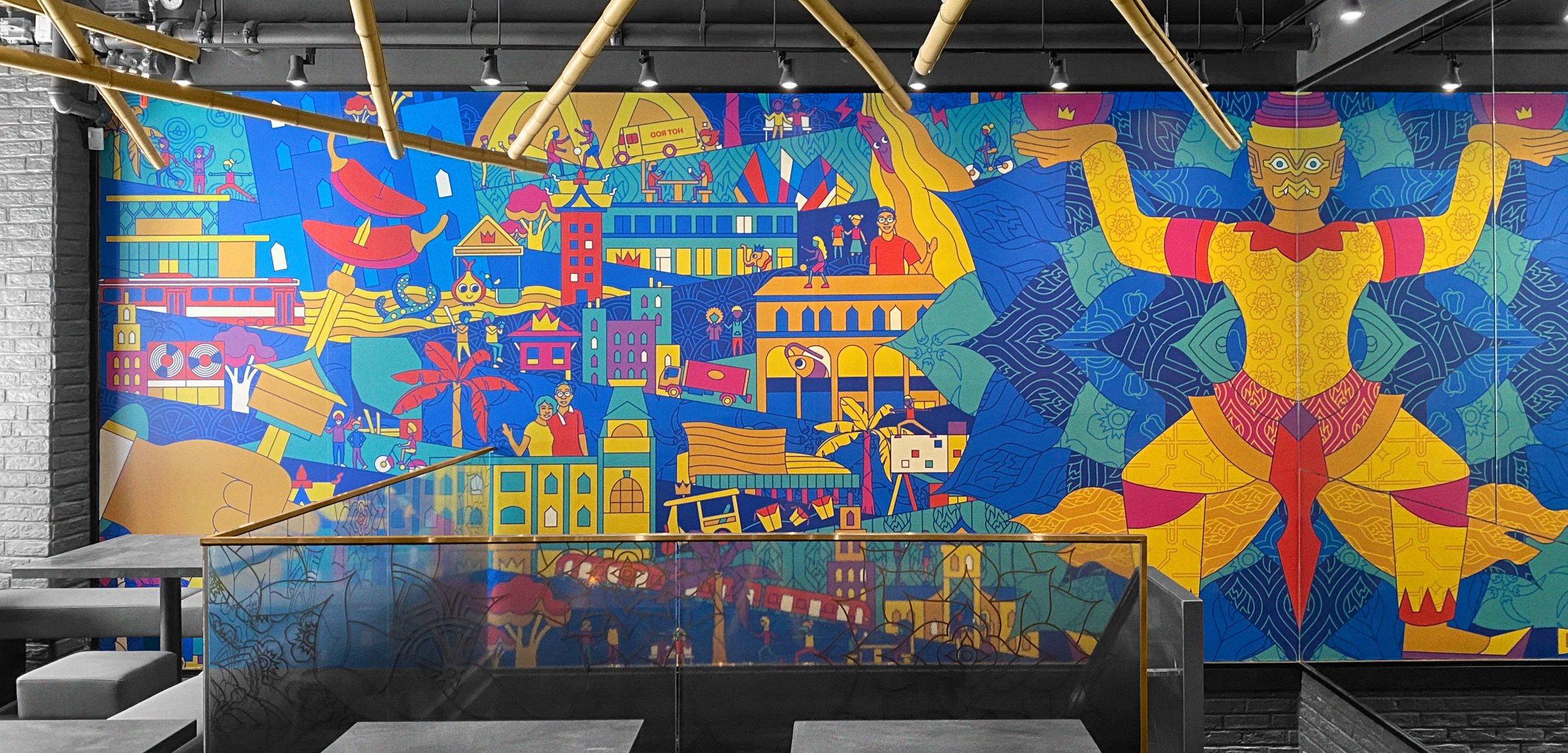 Salad King on Queen
Salad King
Salad King has been a Toronto institution since 1981, serving delicious Thai food to over 1000 guests a day. A favourite among Ryerson students, this restaurant is known for its super "secret" Thai Islamic Noodles and it's one-of-a-kind Chili Scale. In 2021, Salad King opened a new location at Queen and McCaul, which provided an opportunity to refresh the brand and give it a more "grown up" look. The project consisted of four large wall murals, a website, two signs, two glass decals, printed menus, and a digital menu box.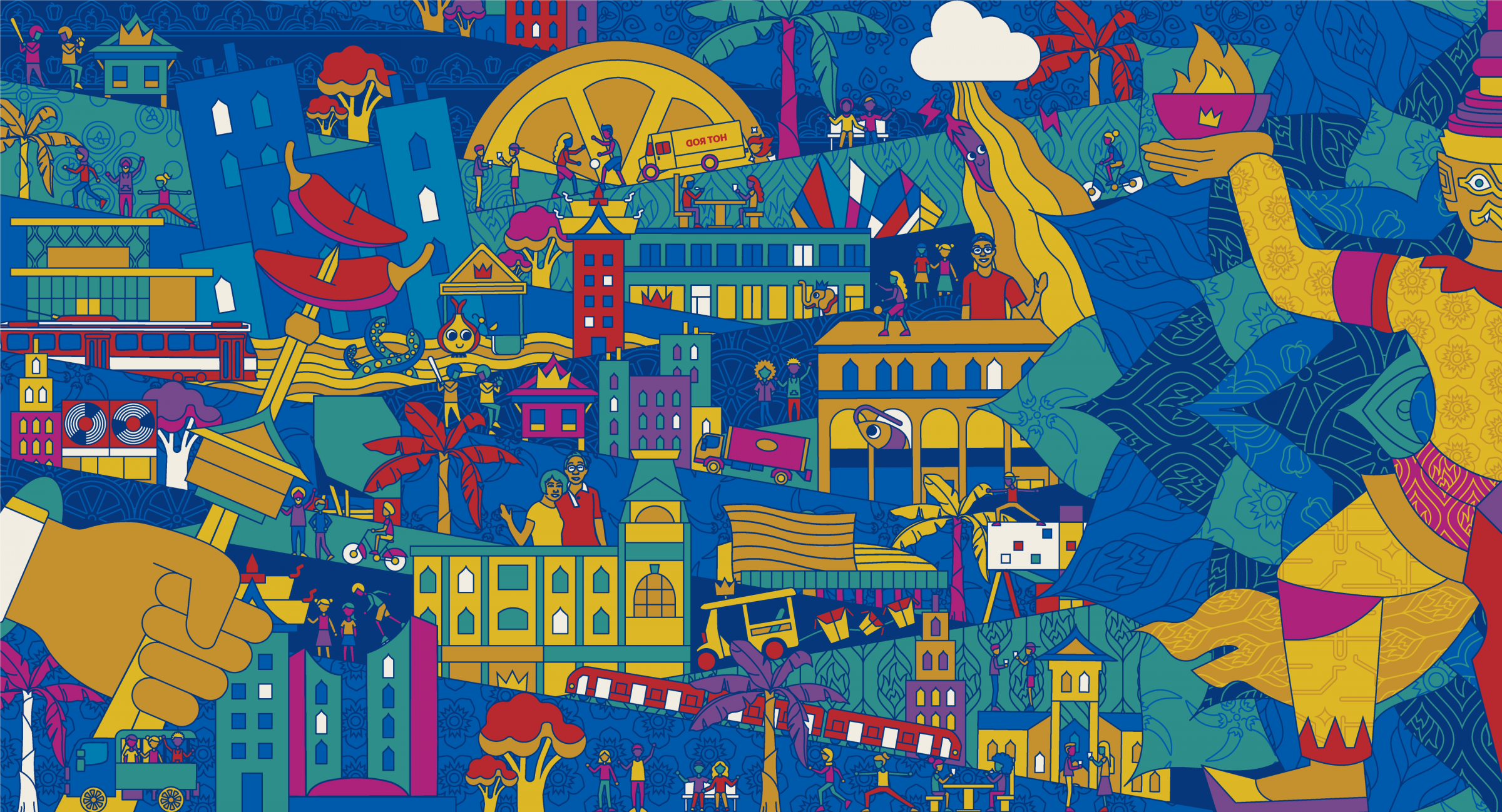 O/B's main challenge was to maintain the playfulness and humour of Salad King while appealing to a more mature and sophisticated audience. Inspiration for the bold patterns came from the colourful silk scarves that are often sold in Thai markets, and the bold colours were inspired by Thailand's Wat Rong Suea Ten (also known as The Blue Temple). At first glance, the new Salad King patterns look fairly traditional, but each pattern incorporates some element of the restaurant, from ingredients in dishes to the classic crown. These "Easter Eggs" are sprinkled throughout the new restaurant, which adds an additional layer of depth to delight the audience.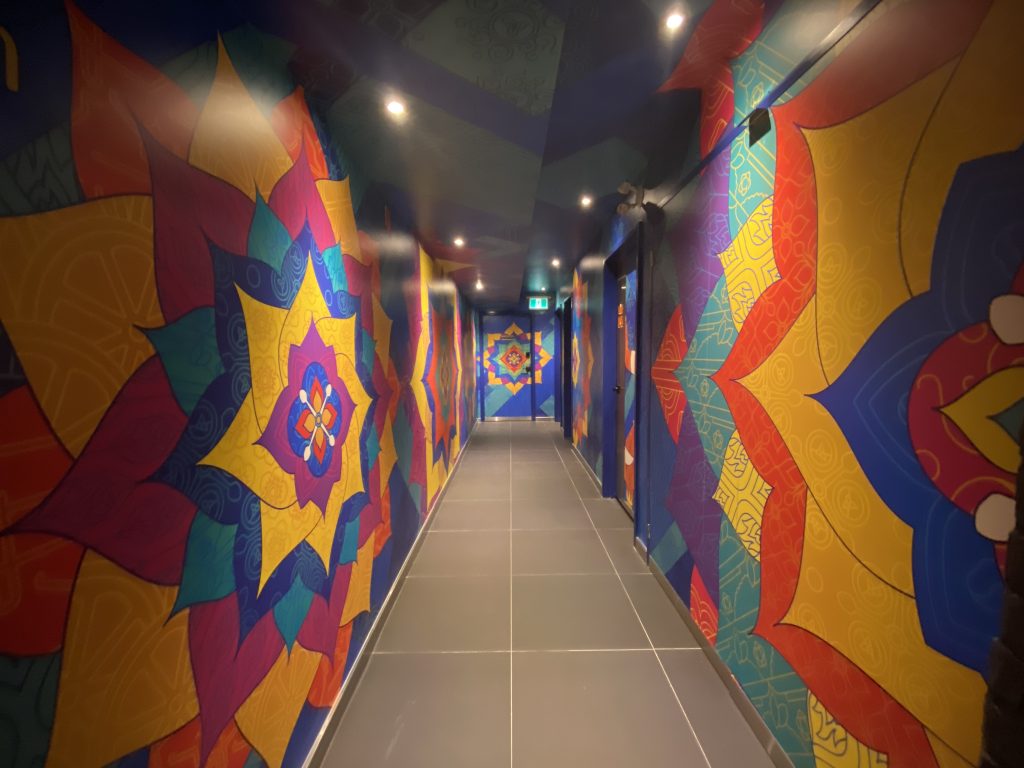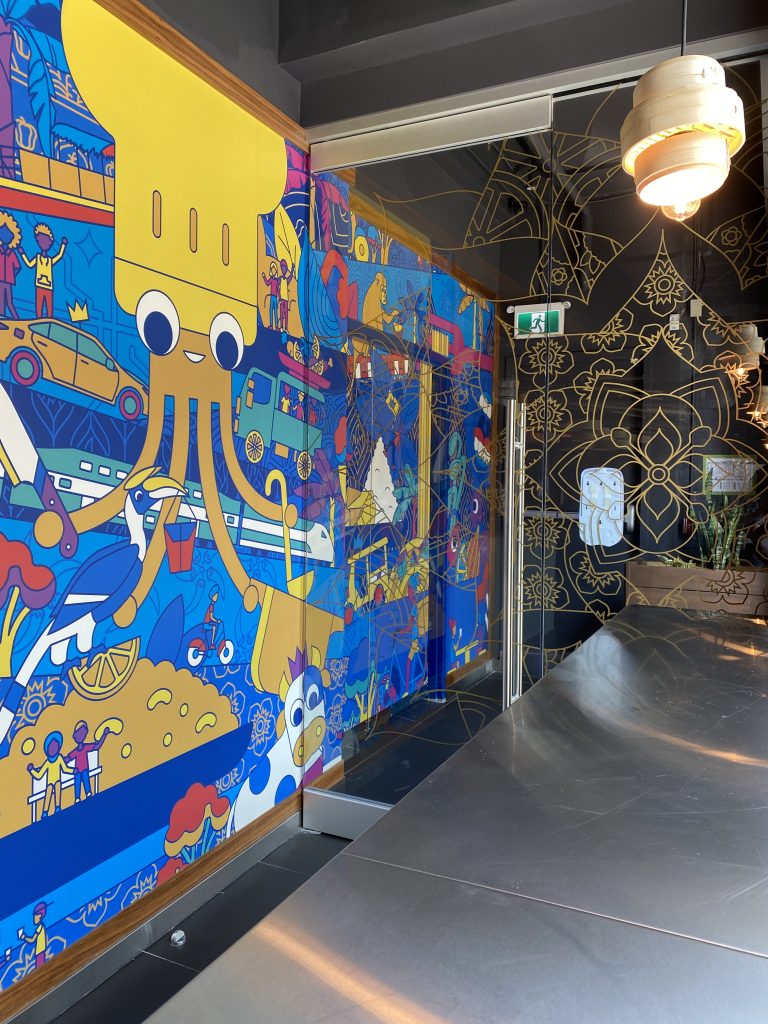 One of the main pieces for the new restaurant was the stairway mural. This wall is one of the first that guests see when coming into the space, so it needed to have a big impact. What sets Salad King apart from other Thai restaurants in the city is its rich history and its connections to the community. O/B featured this unique element of Salad King by transforming this wall space into a visual timeline. Everything from the original location to the 25th anniversary food truck are featured in this detailed mural. It is also accessible to those who are not well-versed in Salad King's history, as recognizable Toronto buildings and cultural icons are also included. One of our favourite features is the mirror element; patterns are reflected and illustrations are completed, making the space feel bigger and more dynamic.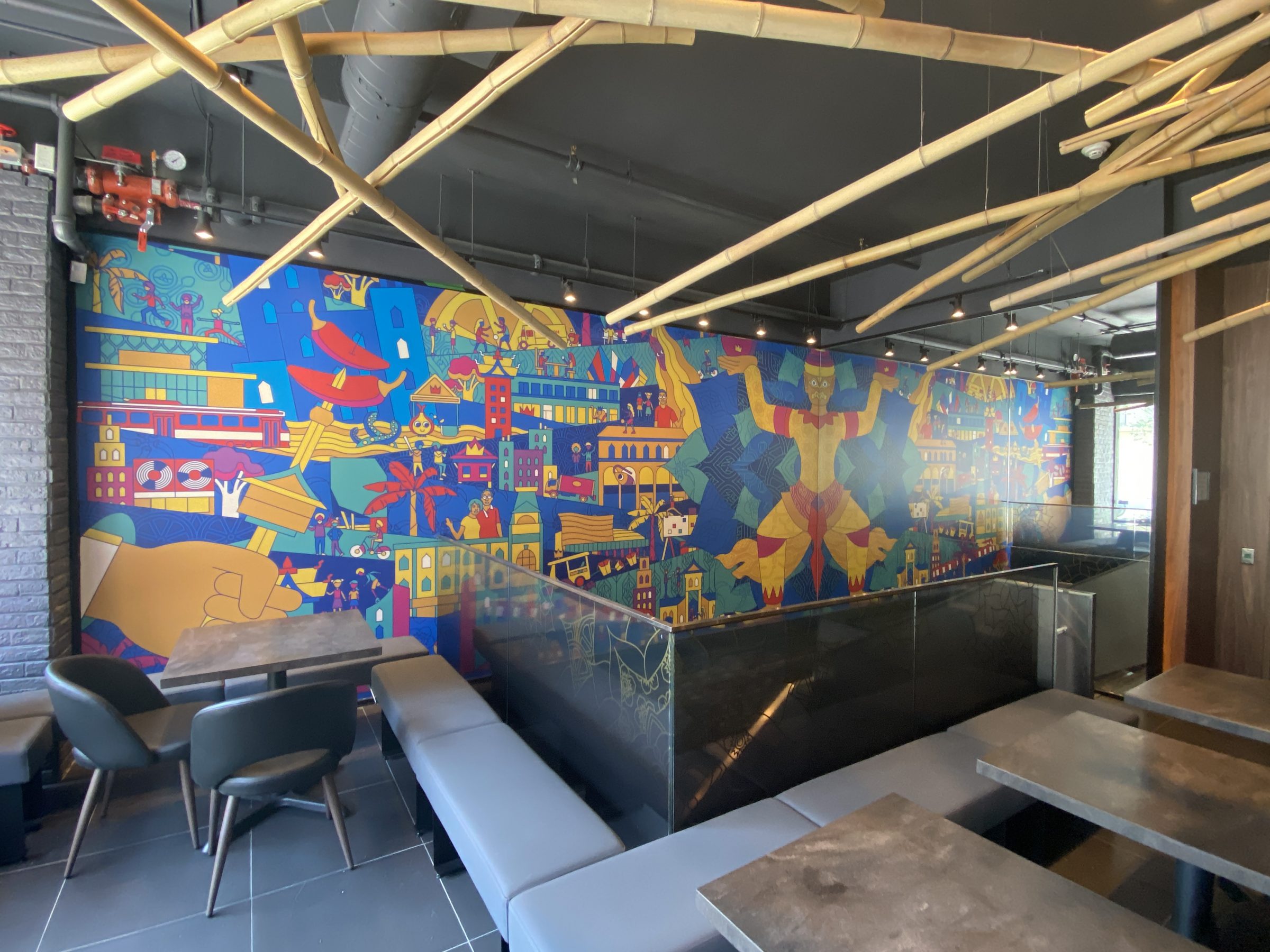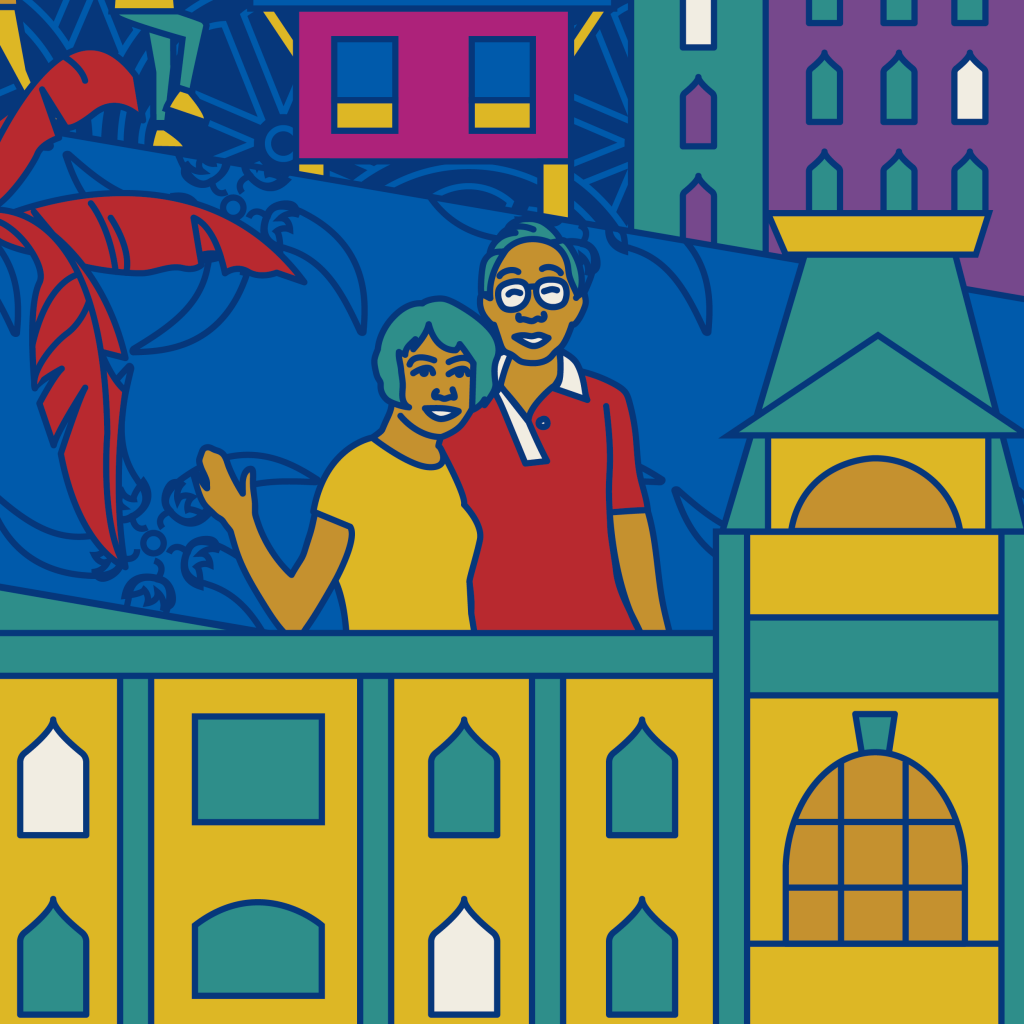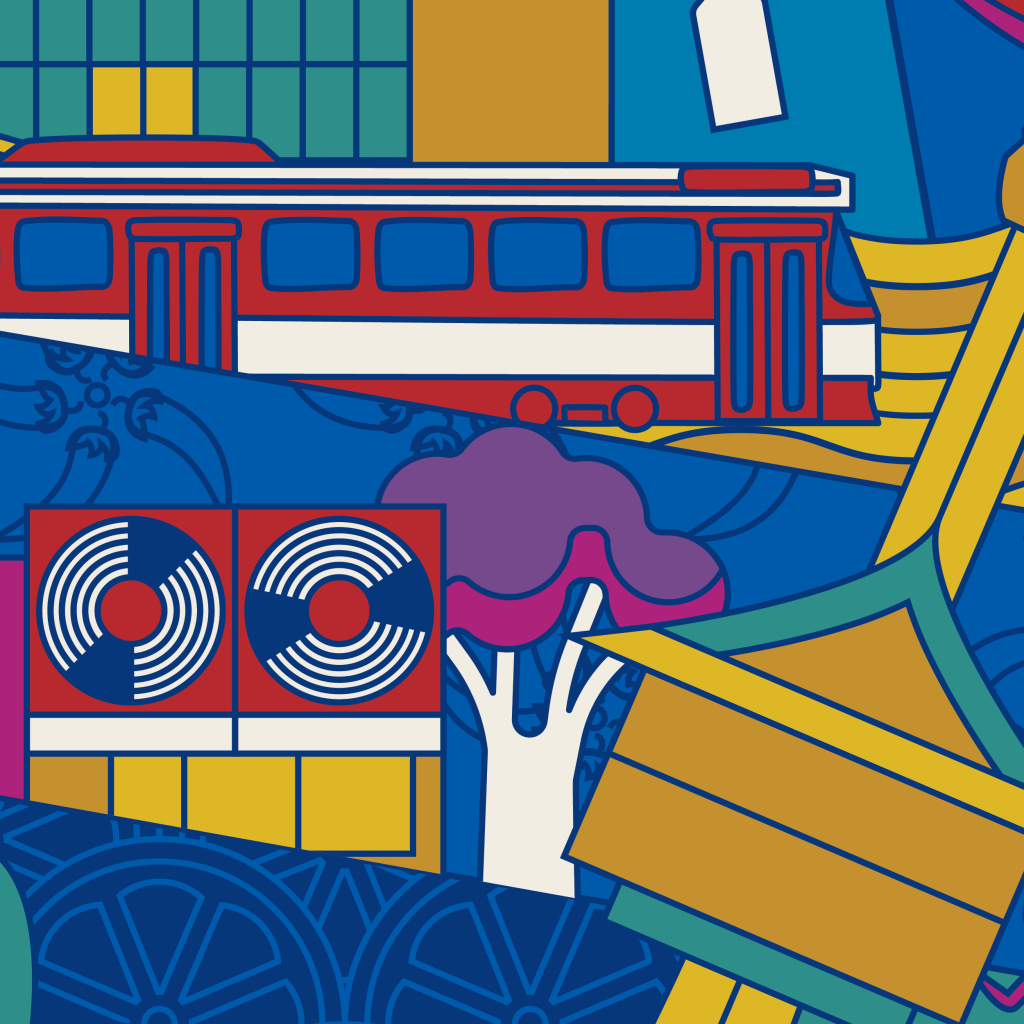 Another key piece for this project was the website refresh. The most crucial need was for the menu section to include items from both locations. O/B implemented a tabbed approach where users can switch between each location easily. The site also incorporates quirky animations and illustrations throughout, and highlights the history of Salad King through a side-scrolling timeline. 
After opening in March 2021, the new restaurant attracted a lot of media attention; BlogTO, TasteToronto, Toronto Life, and Toronto Star were among those who wrote raving reviews about the new restaurant space. O/B helped make the new location a destination for Toronto foodies by providing endless Instagram-able backdrops. Salad King remains a proud Thai staple in the Toronto scene, and is set up for success for years to come through its bold brand refresh.
Visit the Site